Salisbury CPA provides tips for tax season and how to avoid identity theft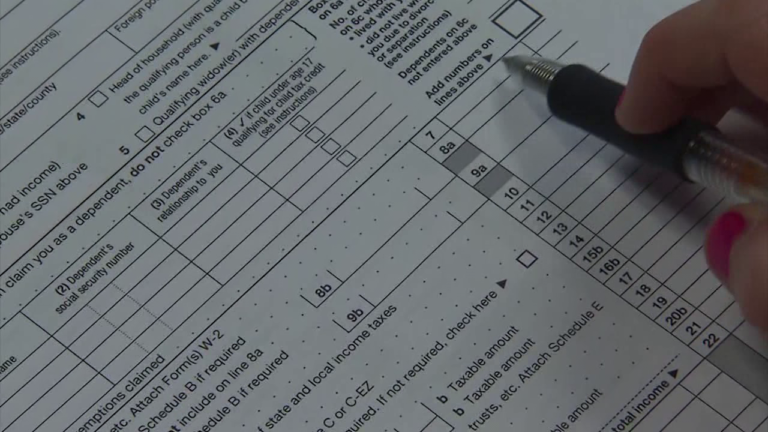 It's something that all of us have to do and it's a task that we may want to put off.
The 2018 tax season is officially here. But while most of us want to kick that tax deadline down the road, it's better to get it out of the way as soon as possible.
We spoke to Thomas Hudson, a CPA from Twilly, Rommel and Stephens in Salisbury today to give you some tips this season.
If want to keep an eye on your money and rake in those dollars as soon as possible, we're told you have to act quickly.
To start off, make sure you have all your forms. Most of the forms are sent to you before the end of January. You may also need tax returns from the previous year as well.
We're told it's imperative to get moving in order to steer clear from people trying to pick your pocket.
"In general you should be careful with where you put your information online, use strong passwords, and take the steps to protect your sensitive information like your social security number. If your identity is stolen and someone files a tax return on your behalf then the IRS is going to reject your electronically filed tax return and you're going to file on paper because they already had a tax return filed on that name," Hudson says.
According to the Internal Revenue Service, 90% of tax refunds will be issued within 21 days. But it is a case by case situation. Some may be longer cases due to the complexity of the return.
Another tip, Congress' new federal tax plan actually won't affect your returns until 2018. That means your income this year will be subject to new rules outlined in the Tax Cuts and Jobs Act.
Experts say that the new plan will repeal personal exemptions and eliminate most itemized deductions.
Charitable donations are included in that as well, unless you contribute heavily.
We're told this should be a simpler plan and will include a double standard deduction.
Also, don't forget about state taxes. Those are also due at the same time as federal taxes.
The deadline to submit is April 15th. But we're told you can extend that deadline until October for additional time if need be.