Officers uncover almost 3,000 bags of heroin during execution of a search warrant, police say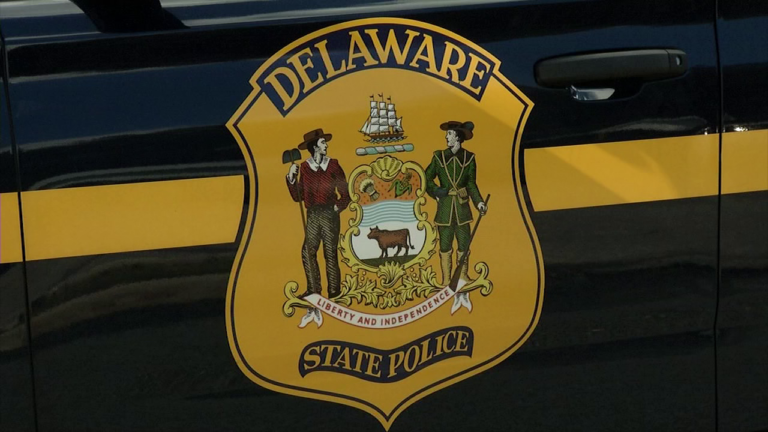 On Tuesday, Officers from Delaware Probation and Parole and Delaware State Police's Troop 3 responded to the 700 block of Peach Basket Road in Felton in an attempt to make contact with 26-year-old Tyree Bordley.
Currently, police say Bordley is serving a level III probation for a 2013 home invasion where he allegedly shot the victim and threatened to kill the wife and baby.
After receiving a tip that Bordley was in violation of his probation for possession of drugs, guns, and new criminal activity, Probation Officers say they obtained permission to conduct an administrative search of the home.
Delaware State Police also obtained an arrest warrant for Robbery, Aggravated Menacing and other related charges.
Upon arriving at the home, police say Bordley was immediately taken into custody without incident and turned over to Troopers for the robbery warrant.
Probation and Parole Officers then searched Bordley's living room area. During that search, officers say they found a plastic bag containing 2,743 bags of heroin, weighing 19.201 grams. All evidence was seized and then turned over to DSP for processing.
Bordley is being charged with Possession of a Controlled Substance in a Tier 5 Quantity, Manufacture, Deliver or Possess with Intent to Deliver in a Tier 4 Quantity and Possession of Drug Paraphernalia.
This is in addition to the new charges for Aggravated Menacing, Robbery 1st, Wearing a Disguise during the Comission of a Felony, Possession of a Firearm by a Person Convicted of a Felony, Possession of a Firearm by a Person Prohibited and Conspiracy 2nd.
Police say Bordley was arraigned on all charges and given a $155,000 cash bond. Probation and Parole also issued an administrative warrant violating his probation. He was committed to JTVCC.