More than a dozen firearms stolen from Md. armory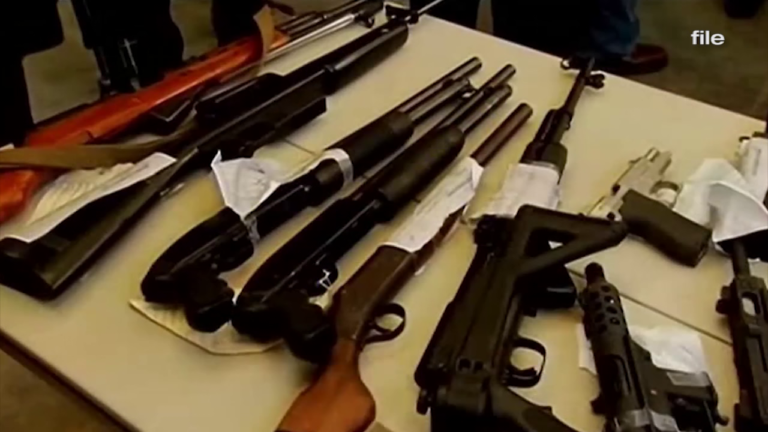 (AP) – Authorities say four people have stolen more than a dozen guns from a Maryland armory.
The Bureau of Alcohol, Tobacco, Firearms and Explosives said in a Twitter post Sunday that about 13 firearms, including rifles and handguns, were taken from the Hanover Armory on Sunday morning.
News outlets report the department is offering a reward for information of up to $5,000, which will be matched by the National Shooting Sports Foundation for a total reward of up to $10,000. The National Shooting Sports Foundation is a firearms industry trade association based in Newtown, Connecticut. Its connection to the Hanover Armory is unclear.
The ATF and Anne Arundel County police are investigating.