Made On Delmarva: Delaware Cornhole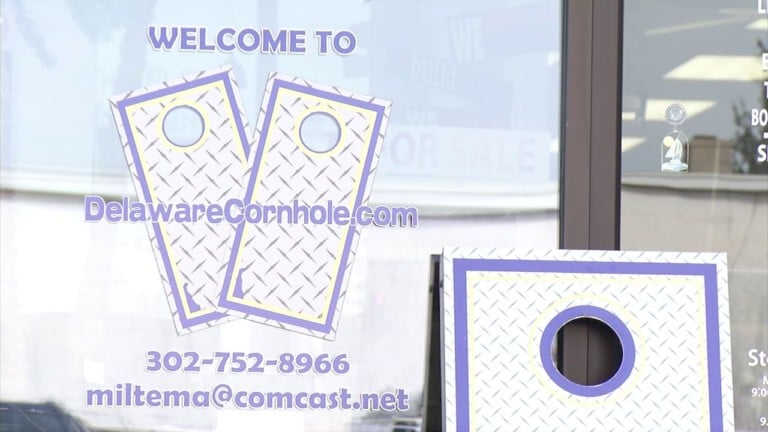 Jon Shapiro is the owner of Delaware Cornhole located inside Southern Delaware Signs. He tells us he had no intention of getting behind this trend.
"I never heard of it," says Shapiro.
However, his stepson quickly got him up to speed after he broke his first set.
"He came to me a month later, if I can build him a set, and within two weeks I had orders for a dozen sets," says Shapiro.
Shapiro admits he wasn't always the craftiest person growing up, at times not getting the highest praises from his 7th grade woodshop teacher.
"I was taking too long to make a napkin holder and he broke it over his knee in front of the entire class. At that point i decided I never want to work with wood again," says Shapiro.
However, Shapiro is proving that teacher wrong with his cornhole boards. Jon took us out back where he makes them.
He starts by cutting pieces of wood to make the base. Jon applies glue and screws together the pieces so they can connect. Shapiro then takes a sheet of plywood and measures out where the hole will be placed.
"I'm just putting glue down for the deck to adhere to , and then we are going to line the deck up," says Shapiro.
He then smooths out the top and sweeps away any residue so the design can attach well.
"The graphics are vinyl, 2 layers of vinyl, one is the print itself, and the other is a clear laminate that protects the print," says Shapiro.
Shapiro applies both layers and attaches two pieces of wood for the legs.
And then it's time to play!