Delaware libraries launches pilot program offering social workers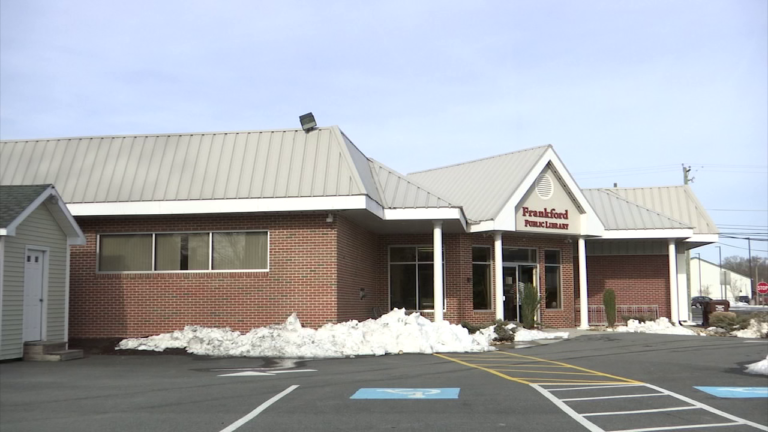 The Frankford public library is more than just a place swamped with books. It's a community hub that offers endless resources.
But now, they're starting a new chapter.
Delaware Department of Health and Social Services is teaming up with libraries in all three counties to create a pilot program. Social workers and the services they provide will now be at the palm of your hands.
Senior social worker Dorian Baker tells 47 ABC, "We do realize within Sussex County, Frankford library as well Selbyville library families are already coming here and the programs are already here."
Instead of driving all over to get resources, the library will be a way to get everything you need in one spot. We're told that libraries have also become a place where many feel safe and comfortable.
Organizers hope this program can be one for the books and assist community members as it continues to grow.
The pilot program is once a week in seven locations. For right now, you can come in and they'll assist you. But once it continues to grow, they'll see if they'll need to set up appointments for clients.
Schedule for social workers in Delaware libraries:
North Wilmington Public Library, 11:30 a.m. to 2:30 p.m. Fridays
Wilmington Public Library – Rodney Square, 9:30 a.m. to 12:30 p.m. Wednesdays
Route 9 Library, New Castle, 1 to 4:30 p.m. Tuesdays
Dover Public Library, 9 a.m. to noon Wednesdays
Seaford Public Library, 1:30 to 4:30 p.m. Mondays
Selbyville Public Library, 10 a.m. to 12:45 p.m. Thursdays
Frankford Public Library, 1:30 to 3:30 p.m. Thursdays