Community activists try to reclaim Martin Luther King Jr. Day through human billboard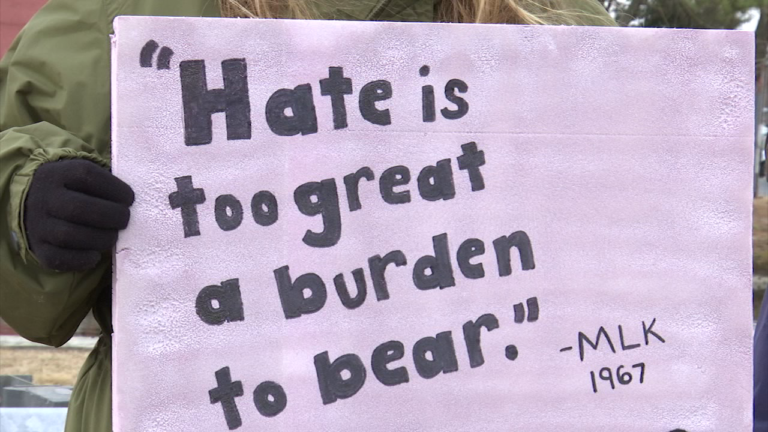 Today, we celebrate and honor the life, birth, and memory of the late great Dr. Martin Luther King Jr.
He was a civil rights icon, whose words echo through history, whose actions inspired a nation and teachings continue to motivate our community. And that's why community activists rallied today to continue spreading his message.
SURJ Delmarva, Fenix Youth Project, and community members joining forces to create a human billboard in Salisbury.
Their human billboard is a collection of people with signs, flags, and posters notifying the community of any issues or concerns.
The issue is loud and clear as they support the black lives matter movement along with reclaiming the MLK day back.
SURJ Delmarva member, Jamaad Gould tells 47 ABC, "We really want to take it back to its essence and that really is fighting for civil rights and a lot of people have gotten away from that and a lot of businesses got away from that they want to use it to be commercial, to give discounts, hope to give extra sales, but really it's about fighting for equality among all people."
And it's that fight for equality that is resonating with folks on the shore.
"I love hearing the honking, I love hearing the people blowing their horns, waving and nodding and even just a little head nod is enough to say, 'hey we're with you'," Fenix Youth Project Executive Director, Amber Green, says.
Community members from different walks of life are spreading the same message.
"The message is just like Dr. King's message, that we are all create equal and we need to fight to get to that equal level."