Bright Side: Foster student at Parkside gets aid from teachers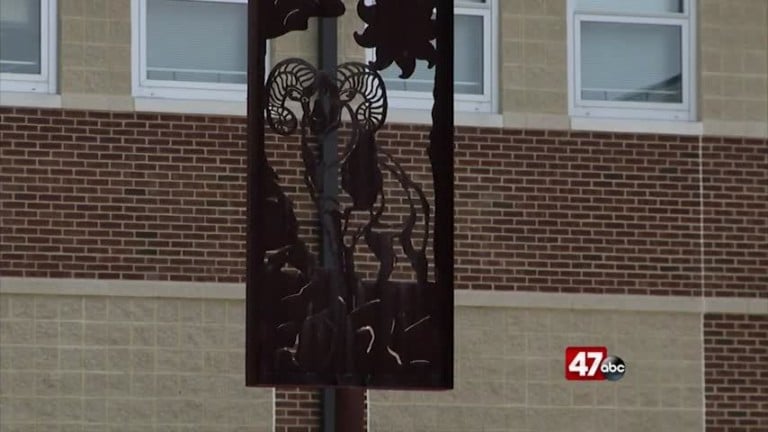 Being a senior in high school comes with its fair share of struggles. But a lot of students have the help of their parents. That's not the case for one senior at Parkside who is currently on the verge of being kicked out of foster care.
It wasn't until she opened up about her personal life to one of her teachers that it all came to life. The Parkside senior, who we're choosing not to identify, is currently in the school's nursing program. But she's also one of thousands of kids currently in the foster care system.
"One of the things that they have been doing is writing a personal narrative and in her personal narrative she wrote some things about her journey through the foster care system, and when I spoke to her about that I realized that there was a lot more going on then what was in the essay."
Jane Pruitt, an English teacher, learned that her 18-year-old student was aging out of foster care.
"She was feeling very overwhelmed by that situation I felt a little overwhelmed as well because I thought about when I was 18 years old and I was getting into an apartment and I had my mother and my father and my roommates family to help put together my apartment, and I thought she doesn't have anybody. She never came to us for help she would never ask for help."
That's when Tracy Hunter, the lead nursing instructor at Parkside, reached out to faculty asking for help. And with Pruitt on board the donations came pouring in. Pruitt says, "When I got to school the next day, I was just overwhelmed I started crying because there were so many emails, I've got this, can she use this, does she need this, can I get something for her apartment what can I do?"
Furniture, towels, cleaning supplies, gift cards, linens all stacked high in a room in the high school.
Hunter says, "People didn't even know who they were helping they were just helping." And despite the teen's current situation both Hunter and Pruitt say she doesn't let it define her. Hunter says, "she comes to my class every day I can see the angst on her face when she's walking through the door, but she parks it and she leaves it behind. She's setting herself up for a fantastic future where she will be able to take care of herself and take care of other people, which was her wish when she came in to interview with me over a year ago."
Pruitt adds, "She is a young lady who takes responsibility and does what she has to do in spite of all of the odds. I hope she sees herself in the best possible light because we see her that way."
When asked if hunter plans on keeping in touch? "Oh you better believe it. She doesn't really have a choice."
Thanks to everyone's help the student is moving out of foster care and into an apartment of her own. Hunter says she plans on attending college in the future as well.