Two arrested in connection to multiple burglaries in Sussex County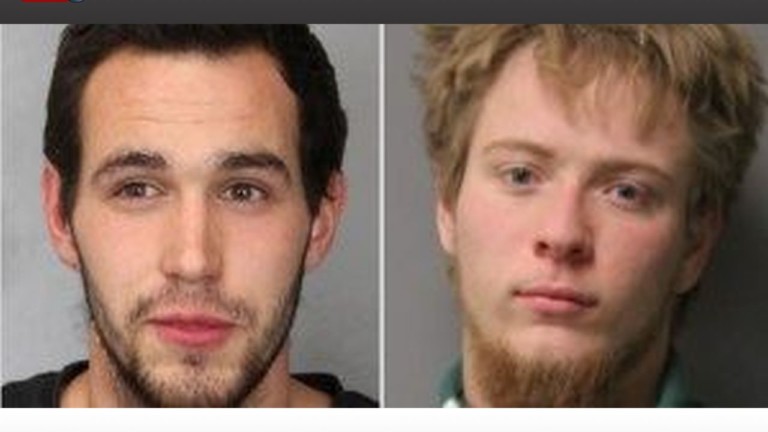 Two men were arrested, after police say they were involved in multiple burglaries of local businesses and churches in the period of one month, in Sussex County. Both men are facing 24 felony and misdemeanor charges in connection to the burglaries.
Delaware State Police say on Friday, troopers responded to Pine Ridge Barns, in the 27100 block of Dagsboro Road, for a burglary that happened over night, in Millsboro. Police say two unknown suspects forced entry into two storage sheds, making off with a golf cart, a Kubota UTV, and an air compressor, along with other tools and miscellaneous items. According to the report, throughout the day on Friday, employees of the business checked the area for the stolen property, and they found the stolen golf cart in the area of the train tracks, just north of Thorogoods Road, in Dagsboro.
Authorities report that a suspect was later identified as 19-year-old Eric Stewardson, of Dagsboro, who was seen with the golf cart. He reportedly fled on foot when confronted by the employees, and he was followed into the development of Holiday Acres, where he was taken into custody by a Dagsboro Police Officer. Based on multiple investigate leads, DSP says 18-year-old John Calloway, of Dagsboro, was identified as the second suspect.
Troopers say they linked Stewardson and Calloway to the following burglaries along with the Pine Ridge Barns incident:
-High Tide Church, 28142 N. Nine Foot Road, Dagsboro
-Spirit of Excellence Ministry, 31195 Dupont Boulevard, Dagsboro
-The Family Butcher Shop, 27617, Dagsboro Road, Millsboro

Both Stewardson and Calloway were charged with a total of 24 felony and misdemeanor crimes including five counts of burglary third degree, three counts of theft under $1,500, four counts of possession of burglar tools, five counts of criminal mischief under $1,000, five counts of conspiracy second degree, and two counts of theft greater than $1,500.
Both men were arraigned Sussex County Court of Common Pleas and turned over to the Sussex Correctional Institution on a $20,400 secured bond.
Anyone with information related to these incidents is asked to call Detective T. Powell at Troop 4 at 302-752-3807, or Delaware Crime Stoppers at 1-800-847-3333.