MSP: Five injured in Salisbury crash; one charged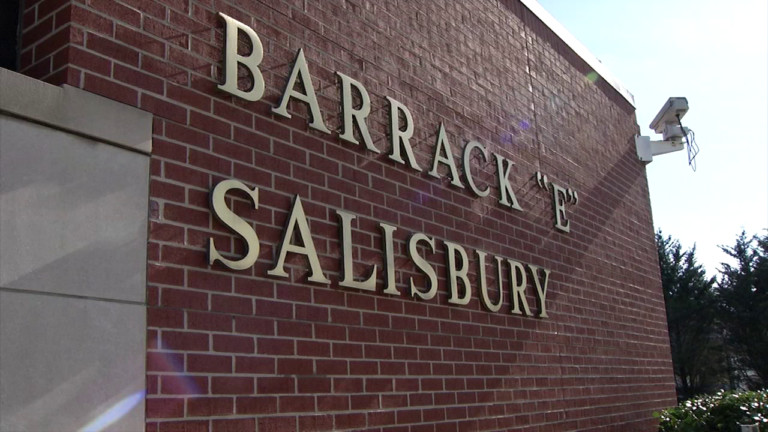 A man was arrested, after police say he was responsible for a alcohol related crash that resulted in five people being injured, in Salisbury.
Maryland State Police say on Monday, around 3:30 PM, troopers from the Salisbury Barrack responded to the area of Old Ocean City Road and Pacific Avenue for a report of a two vehicle crash. Once on scene, troopers learned that 54-year-old Ronald Peek was driving a Nissan Titan while attempting to make a right turn from Pacific Avenue to Old Ocean City Road.
According to the report, at that time, Peek failed to yield the right of way to 31-year-old Brandon Battle, who was driving a Chevrolet Avalanche, traveling eastbound on Old ocean City Road. Police say the driver of the Chevrolet Avalanche was unable to avoid the collision as it was pulling directly into Peek's path of travel. Both vehicle sustained heavy damage.
Authorities report that all the occupants in the Chevrolet including the driver, adult front-seat passenger, and two juvenile back-seat passengers were taken to Peninsula Regional Medical Center (PRMC)for injuries that sustained during the crash. The woman who was a passenger in the Nissan Titan was also taken to PRMC for her injuries.
Peek reportedly refused medical treatment on the scene. Police say he was arrested for driving under the influence of alcohol. Law enforcement reports that Peek refused to take a test to determine alcohol concentration when requested by the police officer.
Peek is charged with failure to yield the right away, negligent driving, driving while impaired by alcohol, driving while under the influence of alcohol, violating license restrictions, and driving without ignition interlock when required. He was held at the Wicomico County Detention Center.