Local lawmaker responds to resignation of Sen. Franken amid misconduct allegations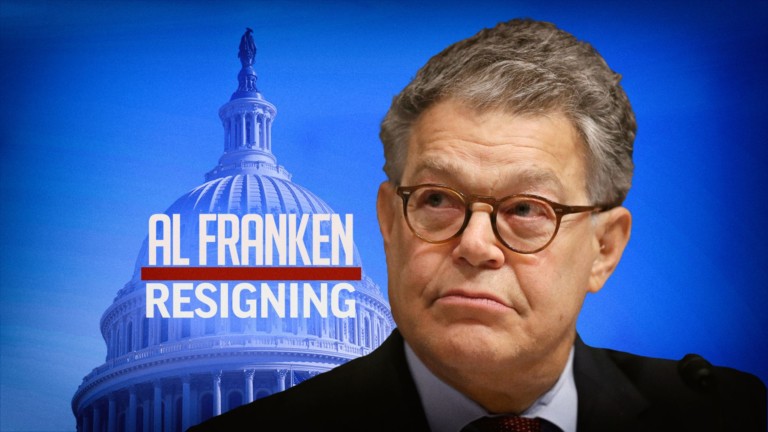 On Thursday, a member of the U.S. Senate announced his resignation following several allegations of sexual misconduct. A local lawmaker responds to the resignation and is requesting the release of information regarding sexual harassment claims filed against Senators and their settlements.
U.S Senator Al Franken (D-Minn.) announced on Thursday, around 11:50 AM, in a statement on the Senate floor that his will be resigning from his seat as a Senator representing the citizens of Minnesota. Senator Franken's resignation comes after multiple democratic lawmakers urged that he step down following several women's accusations of sexual misconduct on his part.
The two term senator has repeatedly apologized for his part in the misconduct, but a new allegation released on Wednesday, invoked democratic lawmakers' demand for his resignation. Female senators led the chorus.
During his statement, Senator Franken addressed other lawmakers facing sexual misconduct allegations saying "I, of all people, am aware that there is some irony in the fact that I am leaving while a man who has bragged on tape about his history on sexual assault sits in the oval office. And the man who has repeatedly prayed on young girls campaigns for the Senate with the full support of his party."
A local Senator responded to Senator Franken's announcement in a statement released on Thursday.
Senator Tim Kaine (D-Va.) says, ""I told Senator Franken yesterday I believed he needed to step aside because the behavior described by multiple women is just wrong. Senator Franken made the right decision today, but the Senate has more work to do — starting with releasing information about claims and settlements against Senators and their staffs, and fixing broken policies to foster safe work environments and ensure harassers are held accountable for their actions."
Senator Kaine apparently sent a letter to the Senate Office of Compliance (OOC) requesting information on the number of sexual harassment claims filed against Senators, members of their personal staff, and committee staff, along with the amount of monetary settlements that were reached in harassment cases."
In the letter, Kaine reportedly wrote that he will publicly release any information he receives to help determine the scope of the problem and develop solutions.