Judge rules 2 of Md. governor's top appointees must be paid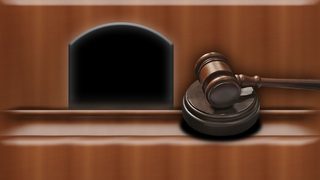 (AP) – A judge has ruled Gov. Larry Hogan's health secretary and another official in his administration must be paid, but a spokeswoman for the attorney general's office says the case will be appealed.
Anne Arundel County Circuit Judge Ronald Silkworth ruled Thursday in a lawsuit brought by Dennis Schrader and former acting Planning Secretary Wendi Peters.
The dispute centers around a confirmation battle between the Republican governor and the Democrat-controlled Senate. Hogan withdrew both officials from consideration before the Senate could vote on their nominations. The legislature then passed budget language blocking pay to anyone requiring confirmation, but whose name was withdrawn from Senate consideration. Hogan then reappointed them.
Silkworth ruled the budget language is an illegal special law aimed at two people to block Hogan's authority to make recess appointments.