Hoppers Tap House teams up with local non profit organization to fundraise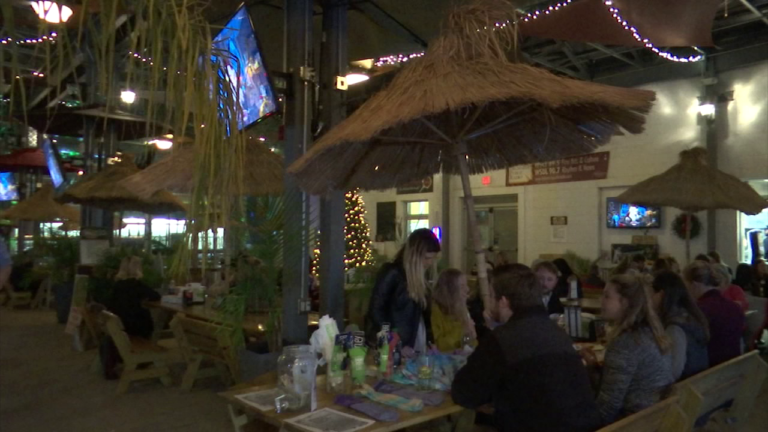 A Salisbury restaurant teamed up with a local non profit organization to give back to the community this holiday season.
Hoppers Tap House hosted an event at their restaurant Monday night to raise money for Maple Shade Youth and Family Services, a local outpatient mental health facility serving children, teens and their families.
At the restaurant, customers had the option to pay one dollar to take part in music bingo. All of the proceeds from that went straight towards Maple Shades' Angel Tree.
Through donations made to the Angel Tree, the organization is able to give out toys and every day necessities like toiletries, cleaning supplies and coats to those in need.
Maple Shade Youth and Family Services said every donation counts.
Alexandra Baker, an intern for Maple Shade Youth said, "We do a lot of work with the community, so we try to get everybody involved as much as we can. So little donations, big donations, everything helps just as long as our community is you know giving in with our kids."
47ABC also has an Angel Tree of our own. We are partnering with Coastal Hospice's largest fundraiser called "Angel Appeal". The annual drive helps the organization provide care and education for the terminally ill.
If you are interested in learning more about these nonprofit organizations, you can visit the following links:
Maple Shade Youth and Family Services