Food for fines back at Wicomico libraries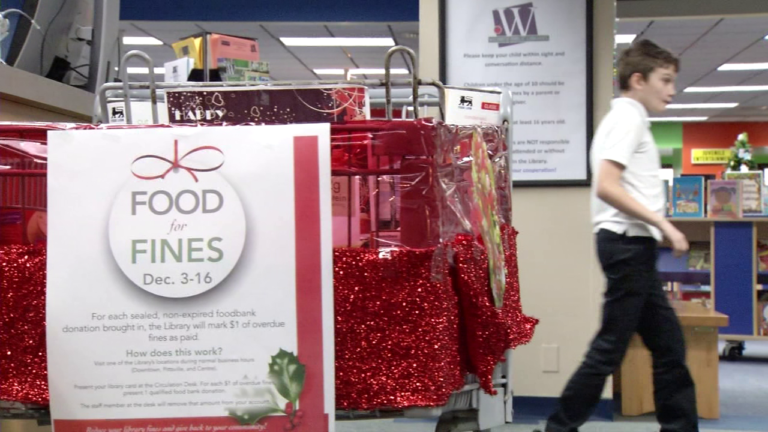 Your overdue library books could be used to help those in need this holiday season in Wicomico County.
Food for Fines is an event held until December 16 at Wicomico County libraries, benefiting Joseph House in Salisbury, which helps the poor and homeless of southern Delaware and the lower shore counties in Maryland and Virginia.
If you bring in a sealed, non-expired Food Bank donation, you will receive one dollar off of overdue fines for each non-perishable item.
Items include foods like canned goods, cake mixes, and other items like soap and diapers.
"It's a great way around the holiday season to give back to the community. All of the donations wer receive will go back to the Joseph House in Salisbury, Maryland," said Monique Snyder, communications manager for Wicomico County libraries. "It's time to come to the library. Bring your items, give back to your community and help reduce some of your library fines."
This event is good for overdue fines on items that have been brought back only.