Family reunites with long lost cat for Christmas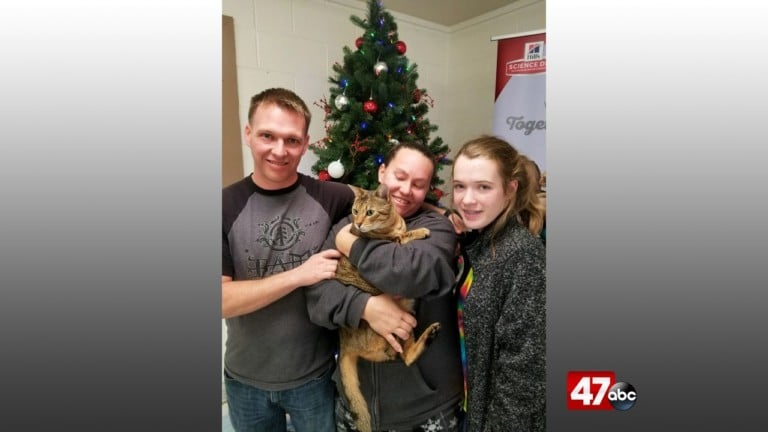 On Saturday, the Brandywine Valley SPCA helped in reunite a cat with it's family after being lost for three years.
Raja, 6, Bengal mix cat escaped from the family's home in Florida three years ago.
The Tuttle family lived in Florida back in 2014.
After searching for Raja with no help, the Tuttles assumed Raja was stolen.
On Tuesday, December 19, 2017, a Georgetown resident brought in a stray cat to the BVSPCA Georgetown Campus.
After checking the cat for a chip, officials pieced together information that led them to the Tuttle family, who now live in Virginia.
On Saturday the Tuttle family was finally able to reconnect with their beloved Raja.
Officials at the BVSPCA Georgetown Campus say that their first priority when finding a stray, is to make sure they do everything they can to reconnect them with their family.
"Our first priority with a found animal is exercising every possibility to find that pet's family," said Walt Fenstermacher, Director of Operations at the Georgetown Campus. "This is certainly one of the most amazing reunifications I've experienced – a Christmas miracle!"