Delmarva lawmakers weigh in on Alabama special election results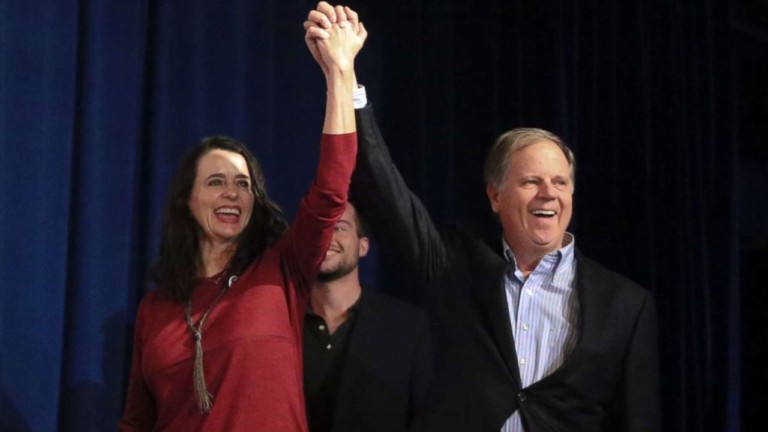 Delmarva lawmakers and elected officials react to the election of Doug Jones to the Senate in the Alabama special election.
On Tuesday, Former U.S. Attorney Doug Jones, of Alabama, was elected as the state's next U.S Senator. The win apparently came on the same day as Jones' 25th wedding anniversary, and it is the most recent election of a Democratic Senator for the state in over 20 years.
In this special election, Jones faced off with Judge Roy Moore, as Former Senator Jefferson Sessions was appointed as the United States Attorney General in the Trump Administration. Moore faced sexual misconduct allegations during the campaign cycle, some dating back to his time as the District Attorney of Etowah County, AL. According to ABC News, Moore refused to concede defeat, on Tuesday.
During his career, Senator-elect Jones is credited with prosecuting members of the Klu Klux Klan following the 1963 bombing of the 16th Street Baptist Church which killed four girls, one age 11 and others 14-years-old, in Birmingham.
Local lawmakers weighed in on the results of the special election for the Alabama Senate seat:
In a tweet, Senator Chris Van Hollen, (D-Md.) says, "Today in Alabama we witnessed the triumph of dignity over partisanship and decency over Trumpism. The country will not forget that Alabama voted for hope and Trump sided with a suspected serial child sexual abuser who wanted to drag America backwards."
Senator Tim Kaine (D-Va.) tweeted, "Congratulations to my friend @GDouglasJones. He'll be a great colleague. President Trump went all in for Roy Moore, but proud Alabamians wisely repudiated their behavior."
Virginia Governor Terry McAuliffe tweeted, "America wins. Pedophiles lose!"
On Twitter, President Trump says, "Congratulations to Doug Jones on a hard fought victory. The write-in votes played a very big factor, but a win is a win. The people of Alabama are great, and the Republicans will have another shot at this seat in a very short period of time. It never ends!"
After the election, Jones thanked the voters via twitter. See Jones' tweet below.