Delmarva lawmakers react to the Senate passage of the 'Ryan-McConnell tax plan'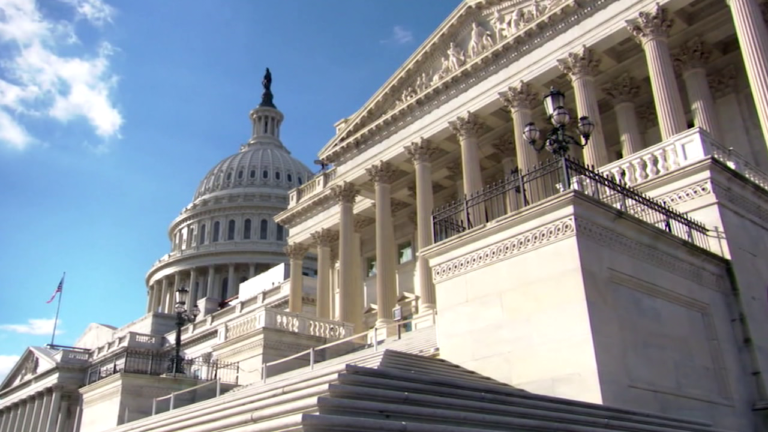 Delmarva elected officials are responding to the recent passage of the republican tax plan that happened early Wednesday morning.
The Associated Press (AP) reports that after 12:00 AM, on Wednesday, the Senate narrowly passed the republican tax plan with a 51-48 vote. This new legislation is being called " the sweeping rewrite of the nation's tax laws in more than three decades." Protesters reportedly interrupted with chants of "kill the bill, don't kill us" and Vice President Mike Pence repeatedly called for order.
According to AP, Senate Majority Leader Mitch McConnell ( R-Ky.) insisted Americans would respond positively to the tax bill saying, ""If we can't sell this to the American people, we ought to go into another line of work."
The bill apparently heads back to the House of Representatives, where it is expected to pass and be sent to the President for his signature.
Local elected officials respond to the recent passing of the tax bill:
In a statement, U.S. Senator Tom Carper (D-Del.) says "Tonight, after stripping provisions that didn't meet Senate rules, Republicans approved a proposal that makes permanent, trillion-dollar corporate tax cuts under the guise of economic growth and job creation. In reality, this bill will just ensure that wealthy shareholders and executives will take an even bigger cut of corporate profits. Within ten years, the top 1 percent of earners will receive 83 percent of this bill's tax relief. By the same time, Americans earning less than $75,000 will actually see their taxes go up.
My Republican colleagues are desperate for a win, and clearly willing to call anything a win. But people in Delaware and across the country will soon see that this bill is grossly unfair. In the years to come, as the Republican tax bill blows up our deficits, squeezes our budgets and raises taxes on millions of Americans, it will hang like an albatross around the neck of every member of Congress who voted for it."
U.S. Representative Lisa Blunt-Rochester (D- Del.) released a statement saying, "The American people were promised a tax reform plan that would simplify our tax system, promote economic growth, and keep our nation's deficit under control. Unfortunately, that's not what the Ryan-McConnell tax plan does. Instead, this bill makes the tax code more complex with carve-outs and loopholes for Washington special interests and forces the middle-class to pay for tax cuts for the wealthy and large corporations, while mortgaging our nation's fiscal future by adding $1.5 trillion to the deficit. I voted against this bill because it's a bad deal for Delaware and the American people."
On Wednesday, U.S. Senator Ben Cardin (D-Md.) says "It's an extraordinary thing to get a majority of Americans against a bill that is purported to be a tax cut. It's because they understand that it is not a tax cut for middle-class families. It is a tax cut for mega corporations … You aren't helping middle-income families when you raise the estate tax limits that affects the 0.2 percent wealthiest in America. And middle-income taxpayers will be asked to foot the $1.5 trillion bill."
U.S. Senator Mark Warner (D-Va.) said in a statement, "This is the worst piece of legislation we have passed since I arrived in the Senate."