Couple charged in 2014 sex abuse investigation in Del.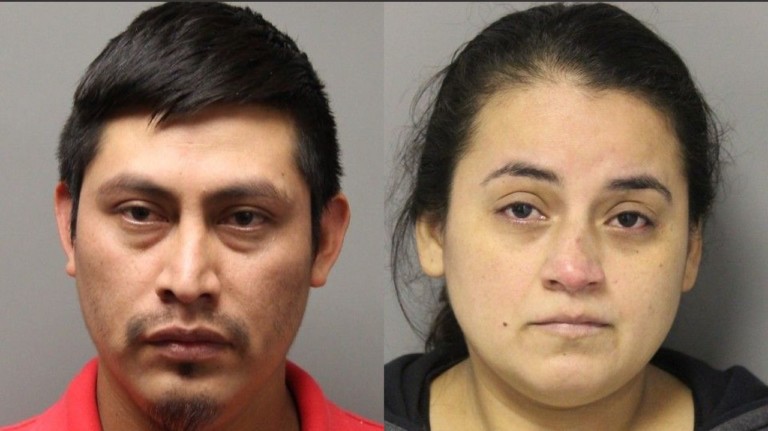 A man wanted in connection to a 2014 sex abuse case is in custody, after police say he was living with the mother of the sex abuse victim, in Virginia.
According to the Milford Police Department, on Thursday, police arrested and officially charged 30-year-old Carlos Gonzalez-Valesquez with sexually abusing a female juvenile. Authorities had reportedly been looking for Gonzalez-Valesquez for three years in connection with the Milford sex abuse case.
Officers say a tip was received in November stating that Gonzalez-Valesquez was living in Richmond, Virginia with the victim's mother, 38-year old Emma Dorly-Ventura. The investigation revealed that the victim's mother was planning on traveling back to Delaware to obtain custody of the victim and move the victim to Richmond.
With the assistance of the Georgetown Police Department and the U.S. Marshals Service, Gonzalez-Valesquez and Dorly-Ventura were both apparently taken into custody on November 20.
Dorly-Ventura was charged with attempted to commit hindering prosecution and attempted to commit endangering the welfare of a child (victim of a sexual offense). She has been committed to the Department of Corrections in default of $4,000 cash bail.
Gonzalez-Valesquez was formally charged on a Rule 9 warrant out of Sussex County Superior Court for rape in the first degree, sexual abuse by a person in a position of trust second degree, and endangering the welfare of A child. He has been committed to the Department of Corrections in default of $50,000 secured bail.
Law enforcement reports that further indictments are forthcoming for Gonzalez Valesquez in reference to this case.