Wicomico County Executive Bob Culver announces candidacy to run for re-election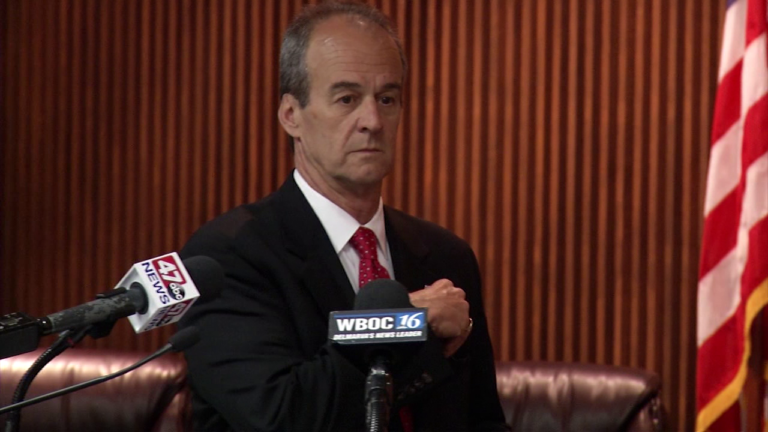 Current Wicomico County Executive Bob Culver officially announced his candidacy for a second term as Executive on Monday, October 16.
Culver, who is a Salisbury native, says that he is no stranger to most Wicomico County residents. He was elected as Executive in November 2014, and says that he has spearheaded many initiatives to better serve the community with efficiency and cost-effective management principles.
Before becoming Executive, Culver reportedly served in his first term in the Wicomico County Council's at-large position, starting seven years ago.
Culver says that he was raised on his family's farm and that he attended Wicomico County Schools. He attended Pemberton Elementary School, Wicomico Junior High and Wicomico High School, where he graduated from in 1970. Culver attended Chowan University in North Carolina, where he received an associates degree in Pre-Law. He then transferred back to the area and attended Salisbury State College in 1972, where he pursued a degree majoring in economics with a minor in business administration.
The same year, he reportedly started a career in real estate sales. Then, he transferred over to owning his own construction and land development business. Heading the Culver Construction Company, Culver says that he oversaw the creation of four subdivisions in the County, consisting of over 150 homes. As an entrepreneur, Culver says that he has employed many Wicomico County residents through his business interests and that he has given by to his hometown.
Culver says that his open door policy welcomes residents to engage in a healthy dialogue with a goal to improve on the County's services. He says that as a civil servant to the residents of Wicomico County, he takes his position very seriously and is always looking for ways to improve and provide innovation to the area.
Culver says that he looks at his position as an honor and that he looks to create new opportunities that will help residents, while continuing many time honored Eastern Shore traditions. Culver says that making positive steps forward, he has a focus on doing what is right for the people of Wicomico County. Culver will face current Salisbury City Council President Jack Heath in the election next year.