UPDATE: DSP: Man wanted in connection to multiple cigarette thefts in Del.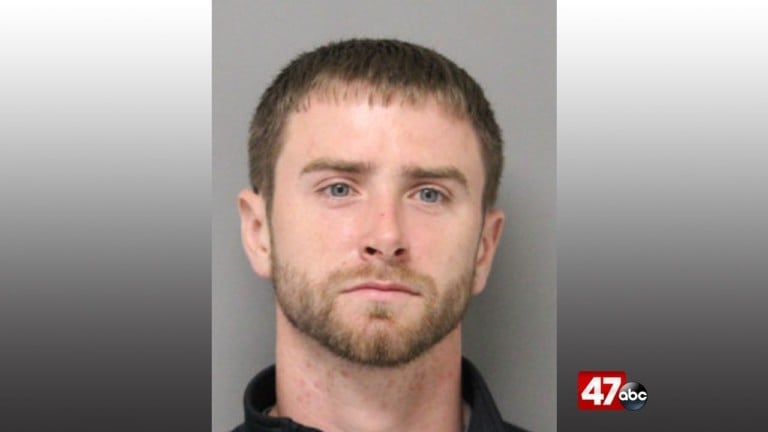 Authorities are searching for a wanted man, after they say he is responsible for a series of robberies where cigarettes were taken, in Delaware.
Delaware State Police say on Tuesday, just before 11:10 PM, troopers responded to the Canterbury Shore stop, in the 8900 block of South DuPont highway, for a reported shoplifting. Once on scene, troopers learned the a man went into the store and asked for two cartons of Newport cigarettes. According the the report, when the clerk placed the cartons on the counter, the man took them and ran out of the store.
After further investigation, DSP later learned from the Milford Police Department that officers had handled a similar incident, on Wednesday. At that time, the suspect was identified as 26-year-old Douglas Coppock, of Frederica.
Authorities say on Thursday, around 9:15 PM, troopers responded to Uncle Willies, in the 12900 block of South DuPont Highway, for the second reported shoplifting, in Felton. According to report, Coppock asked for a carton of Newport Short cigarettes, and took the cigarettes after the clerk placed them on the counter. He then reportedly fled the scene. Douglas was apparently identified as he suspect in this incident through photos and video surveillance.
According to law enforcement, Coppock is described as standing 5'10" tall and weighing 160 lbs. with blue eyes. He is believed to be driving a white 2007 Chevrolet Malibu with Delaware registration 7627.
The 26-year-old is also wanted out of Milford Police Department for robbery and theft charges, and out of Troop 3 for unrelated charges including theft, theft by false pretense, and falsifying business records.
Anyone with information related to Coppock's whereabouts is asked to call Troop 3 at 302-697-4454 or Delaware Crime Stoppers at 1-800-847-3333.