Thousands participate in annual Across the Bay 10K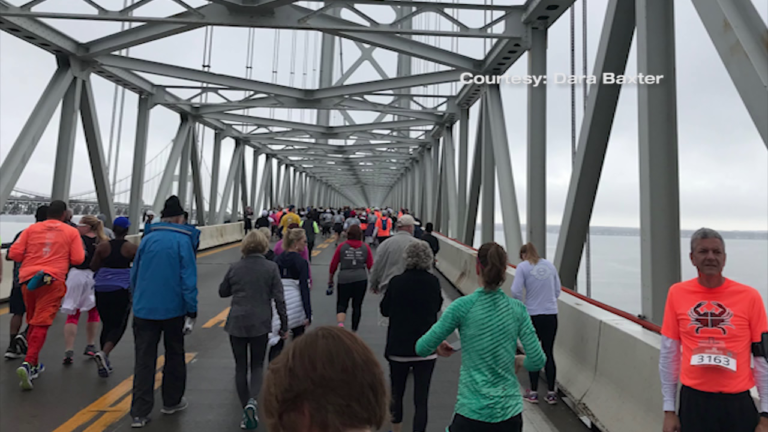 Over 20,000 runners woke up early Sunday morning with the goal of "Beating the Bridge."
Those runners were taking part in the annual Across the Bay 10K. The race takes place on the Chesapeake Bay Bridge and is organized in part by Iron Man. The race is Maryland's largest running event.
Organizers were originally worried about the weather, but it cleared up just in time for the start of the race. Participants told 47ABC it was still a beautiful race despite the gloomy skies.
If you are interested in learning more about the 10k, you can visit AcrossTheBay10k.com