Sussex Central falls to William Penn in the quarterfinals of DIAA playoffs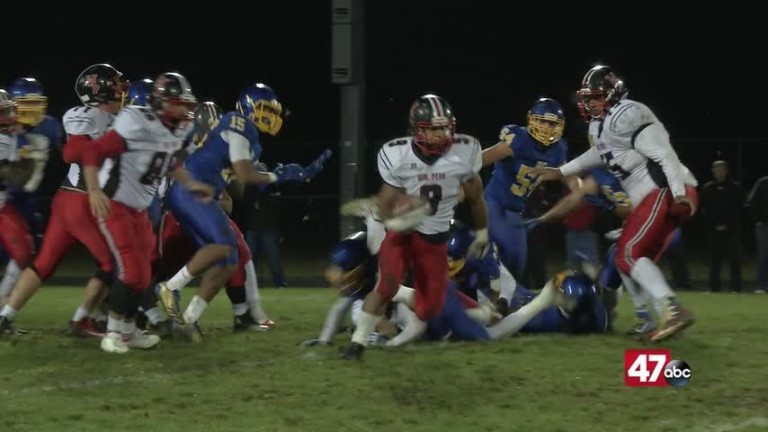 The Sussex Central Golden Knights fell at home to the William Penn Colonials in the DIAA quarterfinals 12-7.
In the quarterfinals of the DIAA playoffs, the 9-3 Golden Knights hosted the 7-4 William Penn Colonials. The game started out slow with a scoreless first quarter after an eight minute, thirty second long opening drive by the Golden Knights. William Penn opened up the scoring early in the second quarter. Colonials running back Isaiah Gaynor would take it 75 yards up the middle to make it 6-0. William Penn would go for two but the attempt would be no good.
With the score still 6-0 at half, the Golden Knights would go three and out on their first drive of the half. On the punt, the snap would be dropped and William Penn recovered the ball at the Central 40 yard line. Next play, Penn quarterback Noah Ogbin would take a chance and throw it deep into double coverage to his 6'2 reciever Terin Cochran and he would come down with the tough catch in the endzone to make it 12-0 after another failed two point attempt.
Still 12-0 in the fourth quarter Central would get on the board with a two yard touchdown run by running back Drew Morris to make it 12-7 with just over seven minutes left. The Golden Knights would get one last chance with 3:49 starting at their own 20 yard line. The drive would stall after an incomplete pass and William Penn would go on to win 12-7 over the Golden Knights.
William Penn will travel to Middletown to take on the Middletown Cavaliers on Saturday, November 25th.