Police: Man injured after tractor trailer hits pole on Route 50 near Hebron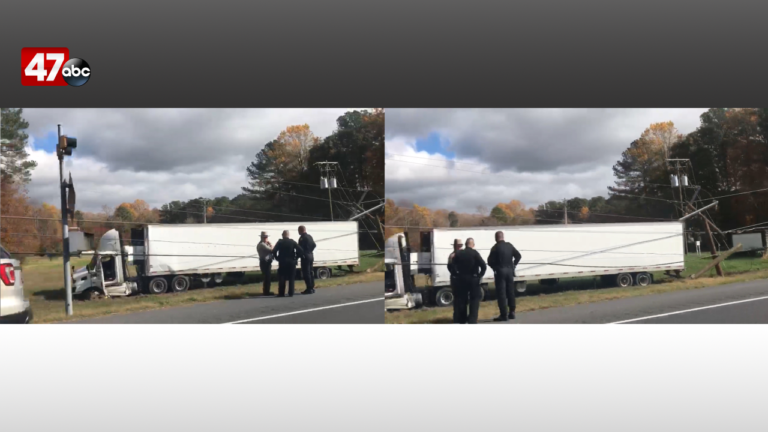 Police say that one person was injured after a tractor trailer ran into a pole on Route 50, near Hebron, on Thursday morning.
According to Maryland State Police, troopers responded to a crash on Route 50 westbound, near Memory Gardens Lane, at 11:36 AM, after a tractor trailer hit a pole.
The driver of the tractor trailer was taken to Peninsula Regional Medical Center for non-life-threatening injuries. Police say that an electrical company is on the way to the scene.
The cause of the crash is under investigation and it is unclear how the tractor trailer hit the pole. It is also unclear if the trailer was carrying anything or whether the trailer was open or closed. Police say that traffic is moving through but it is very congested.
According to Delmarva Power's website, 47 customers were affected near the area and there are two outage orders. Estimated restoration time was 3:00 PM.