Maryland Governor Hogan announces construction on final phase of widening Worcester Hwy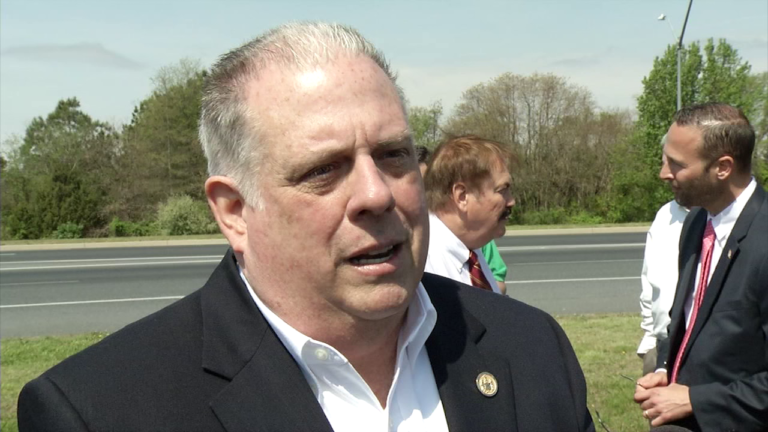 Governor Larry Hogan announced the beginning of construction on the final phase of widening U.S. 113 (Worcester Highway) on Tuesday.
The $82.3 million congestion relief project reportedly widens U.S. 113 from two lanes to four lanes with a median from MD 365 (Public Landing Road) to Five Mile Branch Road.
Governor Hogan added the money for Worcester County's top transportation priority in June 2015 as a part of the administration's additional $2 billion investment in roads and bridges in Maryland.
Governor Hogan says, "This project has been an ongoing priority for thousands of residents and travelers for decades. With its completion, this highway will be safer for residents and visitors, encourage tourism, and support economic development not only in Worcester County, but across our entire state. Our administration remains fully committed to bringing congestion relief to all of Maryland."
Phase four improvements reportedly include a four lane divided highway with 12 foot lanes and changing access for residential and commercial properties with service roads, constructing a new bridge over Purnell Branch, storm water management and a center median. The last phase of the dualization of U.S. 13, officials say, is a design build project where the state finishes the first project design and a private sector team is acquired to finalize the design and construct the project.
The Design-Build Team, Wallace Montgomery and Allan Myers, was awarded the $51.4 million project. The state reportedly used an innovative acquiring approach that considered price, time and impacts to the public in award of the project. As a result, the Design-Build Team has committed to finishing the project six months sooner and reportedly at almost $2 million less than estimated. Officials say that the new lanes will open to traffic on the 4.3 mile section in fall 2019, with disincentives to the contractor per day beyond.
The state says that the construction is monetarily provided under the Hogan administration's Investment in Highways and Bridges program created two years ago. Officials say that a unique feature of this project is the Maryland Department of Transportation State Highway Administration (M.D.O.T.S.H.A.) partnership with Worcester Technical High School (W.T.H.S.,) which is in the work zone.
M.D.O.T.S.H.A., the contractor, and W.T.H.S. students and faculty will reportedly work together to incorporate project design and engineering features into the school's S.T.E.M. classes and bring students out to the field for real-world experiential learning.
Officials say that U.S. 113 is a 74 mile roadway that serves an auxiliary route to U.S. 13. The highway dates back to the 18th century and serves as one of the largest roadways on the Delmarva Peninsula, connecting Pocomoke City to Delaware Route One in Milford. Right now, U.S. 113 average daily traffic is 13,100 and it is set to increase to 27,350 in 18 years.
Widening U.S 113 to four lanes has reportedly been Worcester County's top transportation priority for several years. Construction also continues on Phase three, a 4.6 mile segment between north of Five Mile Branch Road and north Massey Branch in Newark.
Crews are paving the newly constructed travel lanes. The $52.9 million project is set to fully open to traffic in spring of next year. The Hogan administration reportedly has almost 1,000 transportation projects equaling $9 billion dollars under construction in Maryland, including more than $781 million dollars on the Eastern Shore.