Local students create mosaic for elementary school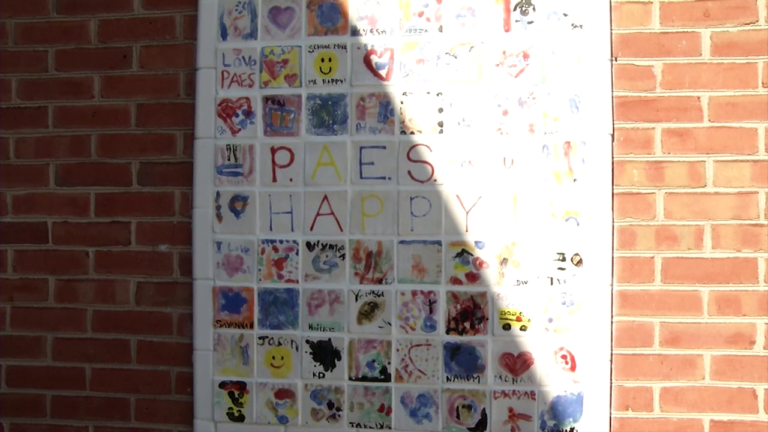 In Princess Anne, local kids got a chance to bring out their creative side.
Princess Anne Elementary is no longer just brick and mortar now it's filled with art made by it's students.
This tile mosaic is now the center piece walking into the elementary school and it was all made possible by a grant for the arts.
Kids were able to paint what they love about their school showcasing positivity and happiness.
Sarah Perdue, an art teacher for Princess Anne Elementary, says, "It's great for me because I see that the students artwork is here and they can walk up and be proud of something they created and they're sending this positive message that school makes them happy."
And the students got to team up with local artists from Amused Studios to help them make this kid-like masterpiece.