H.O.P.E. Inc. in need of donations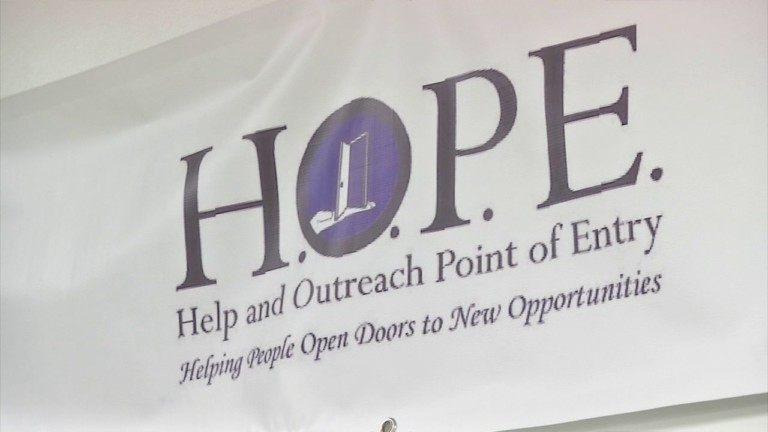 Helping people find light in a hopeless place, that's H.O.P.E. Inc's (Help and Outreach Point of Entry) top priority.
"Our primary focus is the homeless and those at and below poverty level," says Donna Clark, the Executive Director of H.O.P.E.
For years , the organization has been helping thousands break the cycle of homelessness, people like Eugene Cox.
"Like 5 years ago, I was down and out, really homeless, and I need to get my priorities together," says Cox.
Hope Inc. connects people with resources such as shelter and gives them the tools they need so they can get back on their feet.
"We allow people to obtain birth certificates, tell them how to get social security cards, and then help them get IDs. You need an ID to get employed, you need an ID to get housed, and to receive health care," says Clark.
However recently, the non-profit has not been able to provide all their services.Their dental program that helps offset medical costs has reached a screeching halt because of lack of funding.
"We get our funding from private donations, grants, as well as churches in the community," says Clark.
This has been creating concerns for H.O.P.E., especially during a time when their services are in high demand.
"In the last two weeks we've seen. We've seen as many as 80 people, in one 4 hour period," says Clark.
The organization is asking for the community's support.
"At the top of the lists is monetary donations," says Clark.
The organization tells us they need the donations to continue helping people and placing them in the path of success.
For more information on how to donate, you can call H.O.P.E. at 410-677-0758.