Coastal Hospice creates volunteer group to make blankets for patients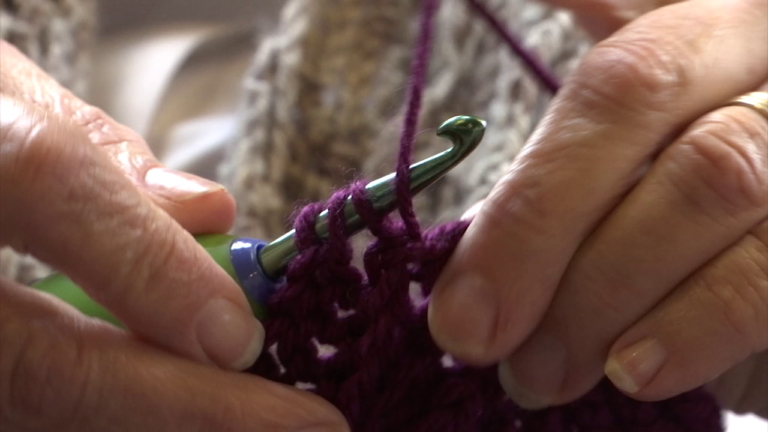 Coastal Hospice has created a new volunteer group that will benefit their patients.
Coastal Hospice serves patients in the four counties: Dorchester, Wicomico, Worcester and Somerset.
And this close-knit group is hoping to serve those patients.
Each hand stitching five inches and passing it to the next set of fingers.
One of their volunteers Maggie Miller says, "It's hard to get people to volunteer an entire blanket but we thought if we got a bunch of people together we could pass the blanket around and we can all knit and it would be interesting for everybody."
Besides knitting these blankets, they are also making twiddle muffs for those battling dementia. It helps them calm down and gives them something to focus on.
We are told these handmade gifts are not only comforting for the cold nights. But it's also warming patient's hearts.
They are looking to expand the group in other counties throughout the area.
If you decide to join make sure to bring washable yarn.
They meet every other Monday, above the yarn shop called A Little Bit Sheepish.
If you'd like to join the group, contact their Manager of Volunteer Services, Sally Rankin at 410-742-8732.