Coastal Hospice asking community for blankets for patients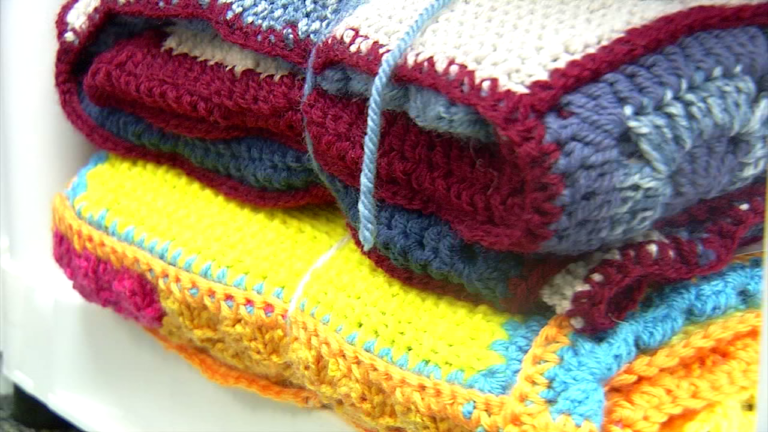 Coastal Hospice & Palliative Care in Berlin is hoping to bring some warmth during the cold winter months.
They are currently collecting blankets for their patients.
This nonprofit delivers these blankets during the second week of December. Volunteers dress up as Santa and elves bringing holiday cheer to patients.
They must be new and can either be handmade or store bought in throw, twin, or full sizes.
Coastal Hospice tell us these blankets can even warm a patients heart.
"It gives them not only physical warmth but it lets them know that people in the community care about them and are remembering them in a very difficult time of life," Community Relations chair Elaine Bain tells 47 ABC.
They are also collecting American flag blankets for their program called "We Honor Veterans".
Any veteran that comes in, a veteran volunteer gives them a certificate along with the blanket.
If you want to drop one off, you can do that from 8 a.m.- 5 p.m. Monday through Friday at their Berlin or Salisbury location.
Berlin address: 10441 Racetrack Road, Taylorville Center
Salisbury address: 2604 Old Ocean City Road