As temps dip, Code Purple shelters pop up around Sussex County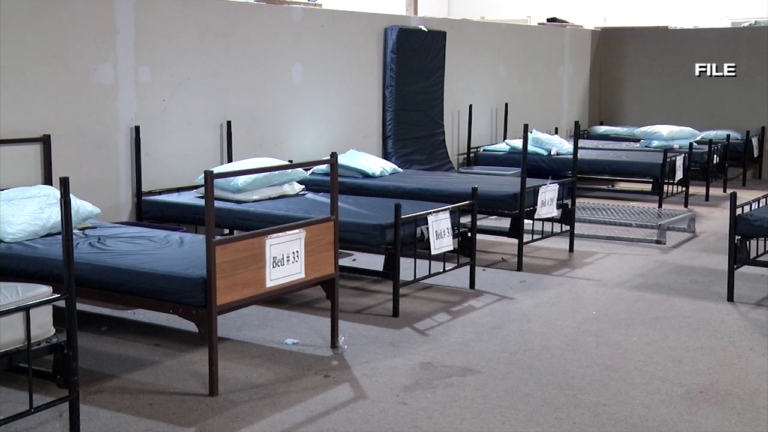 With cool temperatures on the way, many are preparing to stay warm, which is why shelters across the region are gearing up to help those in need.
Homeless shelters popping up in Sussex County.
Two organizations, Code Purple and Love Inc. teaming up hoping to bring some warmth.
The Executive Director of Love Inc., Susan Kent, says, "Love Inc. is a partnership of churches in Sussex County and we take the call of people in need and filter out those need with the partnership of churches and that correlates well with the Code Purple. Code Purple is a low barrier shelter so that means a person experiencing homelessness can come as they are and get a safe place to stay for the night.
Since last season, numbers show that these shelters are essential. Over 300 unique people in Sussex County weren't connected to traditional shelter.
Four churches are opening their doors to provide resources.
At that shelter, they will provide a blanket and cot.
During this busy time, extra hands are needed. Up to 30 volunteers make Code Purple successful.
If you'd like to volunteer you can call their Sussex County Hotline at 302-519-0024.
As for resources, they are always in need of coffee, bed sheets, and trash bags.
LOCATIONS:
St. Luke's Episcopal Church
202 N. North St.
Seaford, DE 19973
Men only. Check- in 8:30pm. Check-out 7:45am.
Meals provided at The CROSS for dinner at 7:00pm.
Gateway Fellowship
8011 Cannon Road
Bridgeville, DE 19933
Women and children only.
Check-in 8:30 pm. Check-out 7:45am.
Women can meet at The CROSS for dinner at 7:00pm. Transportation will be provided to Gateway at 8:30pm and then back to Seaford in the morning.
The CROSS building is located at 703 East King Street, Seaford, DE 19973.
Avenue United Methodist Church
20 N Church Street
Milford, DE 19963
Men only. Check-in 7:00pm. Check-out 7:00am.
Meals provided on site.