White Marlin Open says 2017 tournament winners will receive prize money after polygraph test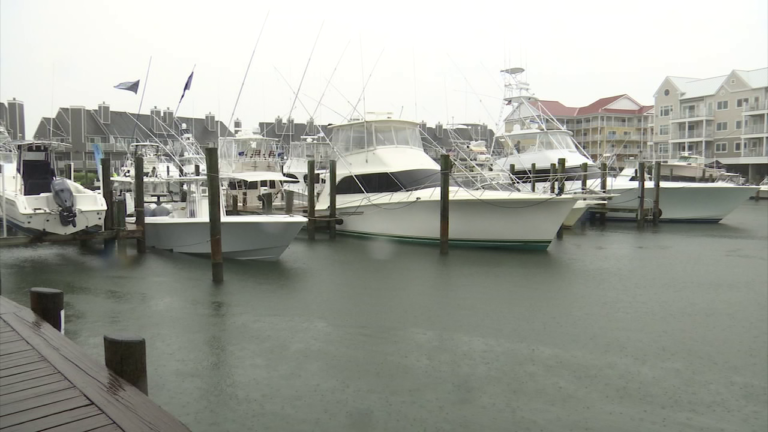 White Marlin Open officials released a statement on Tuesday in regards to the 2017 tournament.
Officials say, "The Tournament Directors of the White Marlin Open are determined to protect the integrity of the Tournament as the largest billfish tournament in the world. As has been the policy of the White Marlin Open since 2004, at the conclusion of the 2017 Tournament, the top money winners were polygraphed.
After an extensive process and after reviewing all the evidence, the Tournament Directors have confirmed the eligibility of all the winners previously announced, and, in accordance with the rules of the tournament, those winners will receive the prize money for their categories.
The Tournament Directors made every possible effort to ensure complete fairness to all participants, including a post-tournament protocol to verify compliance with the rules. The White Marlin Open, like many other tournaments, has found that the use of polygraphs is an effective method of ensuring compliance with the rules, particularly with over 350 boats participating over tens of thousands of square miles.
The rules allow the Tournament Directors to require additional polygraphs for the angler and others on the winning boat, and provide the angler with a right to obtain a separate polygraph at his or her own expense. After all tests were complete, the Tournament Directors carefully reviewed the results, consulted with the polygraph examiners and a leading polygraph expert, and reached a decision about each winner.
The White Marlin Open strives to obtain the highest integrity and fairness in all of its awards and determinations of adherence to the Rules & Regulations. The Tournament Directors are committed to taking as much time as is needed to reach the appropriate decision, including the involvement of a top expert whose schedule we needed to work around—leading to a longer timeline this year. It is for these reasons that the Tournament Directors have made the determination to award the prize money to the winners."
Glen Frost of Stevensville, was the winner of this year's tournament. The weight of the marlin that he caught was 95.5 on the Wire Nut Boat in Ocean City.
The announcement comes a year after angler Phillip Heasley was denied a $2.8 million prize after he and his crew members reportedly failed a polygraph exam and dropped their lines early when they caught a white marlin open weighing in at more than 76 pounds in 2016. A federal judge sided with Bennett; however, Kallianassa and Heasley, are appealing the decision.