UPDATE: Two charged for racist graffitti in Lewes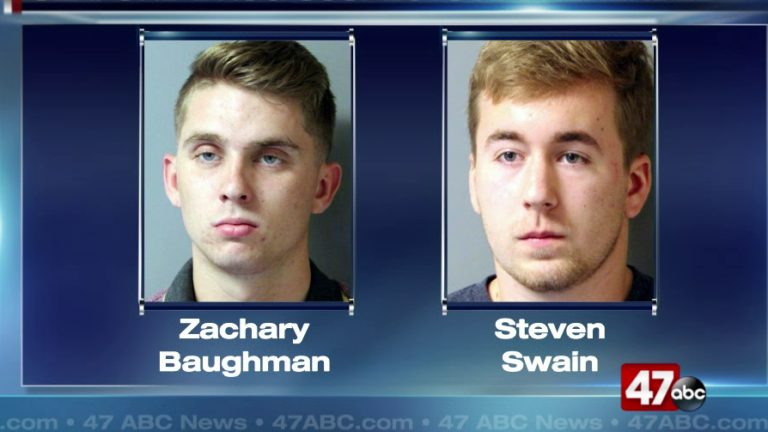 47 ABC has learned that a 22 year old and a 19 year old have turned themselves in and will be charged for spray painting offensive messages on the side of Cape Henlopen School Buses, in Lewes.
In a press release this evening, investigators with the Delaware State Police say that Zachary J. Baughman of Lincoln, and Steven T. Swain of Harrington, were charged with five counts of graffiti and five counts of conspiracy third degree.
Police say that the two also vandalized some buildings and cars in the Lewes area.
Police were able to use surveillance images and information from a traffic stop by Lewes Police to locate the two men in other parts of Sussex County.
Baughman and Swain were later released on a $10,000 unsecured bond.