UPDATE: Las Vegas shooting response, timeline questioned; update expected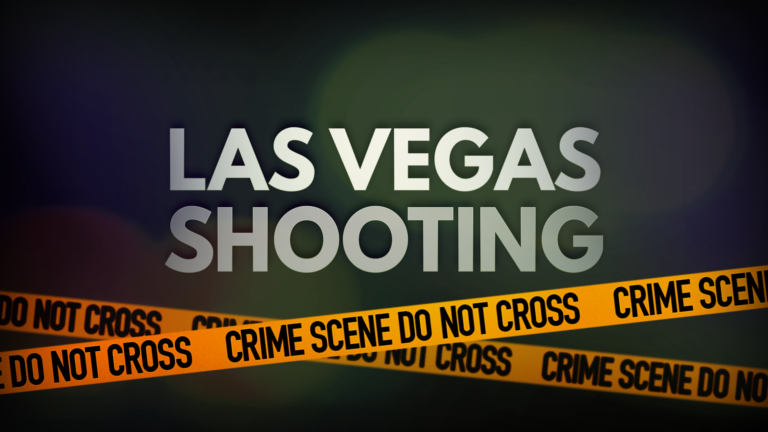 The current timeline of the response to the Las Vegas shooting is being questioned, after reports emerge of a lag in response from the time the shooter shot a hotel security guard, and began opening fire on concert goers.
The Associated Press is reporting that a U.S. official told them the Mandalay Bay hotel casino did not notify police that gunshots had been fired inside the tower until after a gunman opened fire on the crowd at an outdoor country music festival, on October 1. There apparently was a delay of some six minutes in calling the police to the scene as the shooter, 64-year-old Steven Paddock, began shooting in what officials are calling the deadliest mass shooting in modern U.S. history. According to officials, 58 people were killed as a result of the shooting and nearly 500 were injured. Two of the hotel's employees say Paddock sprayed the hallway with bullets and hit a unarmed security guard in the leg.
According to ABC News, a Las Vegas Metro policeman radioed the following in a recorded transmission 20 minutes after Jesus Campos, the injured security guard, was hit by Paddock's gunfire: "We have a security officer also shot in the leg on the 32nd floor. He's standing right by the elevator." The new details reportedly came after a lawyer of one of the victims began asking the uneasy questions as part what may be a surplus of victims' lawsuits focusing on the response by the hotel. In reference to responding to the scene, a retired Las Vegas SWAT team veteran, Sgt Mike Quick commented on the make up of the Mandalay Bay saying, "That's a 3,000-plus room casino hotel, I mean that's a major resort eating up acres and acres of property. So just parking and getting through the front doors is going to be an exercise in time."
Assistant Sheriff Tom Roberts told ABC News that authorities are still studying the timeline, but he does not think the lag was long under the circumstances. Police say the current timeline will be revised again by Friday.