UPDATE: Deadliest mass shooting in modern U.S. history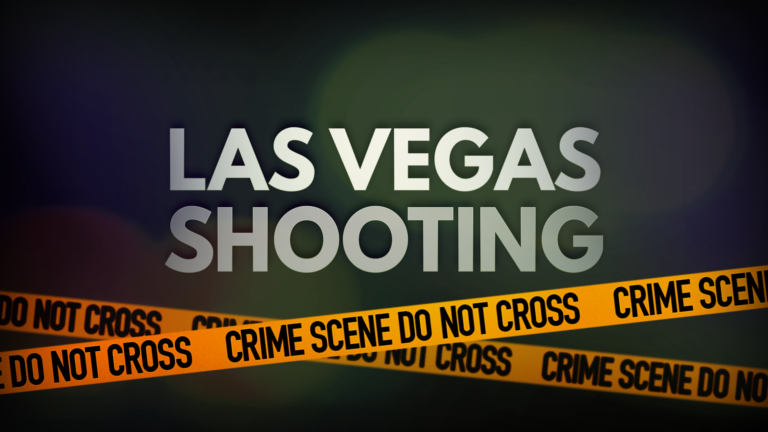 Officials say over 50 people are dead and over 500 are injured, after a man opened fire during the Route 91 concert, in Las Vegas.
The Clark County Sheriff's Office says on Sunday, around 10:00 PM, 64-year-old Stephen Paddock, of Mesquite, was perched in a 32nd floor suite of the Mandalay Bay casino-hotel where he shot at people attending an outdoor concert. According to Governor Brian Sandoval, the shooting resulted in the death of 58 people and over 500 are injured. ABC News reports that investigators found 19 firearms in the room where Paddock committed the murderous assault.
Over the course of this investigation, authorities determined that 62-year-old Marilou Danley, Paddock's roommate, was not involved in the mass shooting due to being out of the country for some time. Clark County Sheriff Joseph Lombardo says investigators will speak to the woman upon her return to the country, but they are no longer actively searching for her. Investigators say a check into Paddock's history revealed that his father, Benjamin Paddock, was arrested for a string of Phoenix bank robberies. Officials say Paddocks father was on the FBI's Most wanted list in 1968. He was reportedly wanted for prison escape after a string of Phoenix bank robberies.
The FBI says Paddock had no connection to an international terrorist group. FBI officials report that he killed himself after the shooting. Authorities continue to investigate what they are calling the deadliest mass shooting in U.S. history.
—
The number continues to rise as officials say more than 400 people were injured and at least 50 people killed, after a shooting incident that happened in Las Vegas Sunday night.
Reportedly the shooting happened around 10:00 PM from the 32 floor of the The Mandalay Bay Hotel and Casino following the Route 91 concert with 22,000 concert goers.
Police in Las Vegas say they do believe that one of the off duty officers at the concert, were among the 50 people who died.
There are also two on duty officers who are in the hospital. One with minor injuries and the other reportedly in critical condition.
Officials say that several people were transported to University Medical Center in Las Vegas.
According to local police, Stephen Paddock, the shooter engaged police and has been reported dead. Police say that they do believe Paddock was the sole aggressor.
It has been reported that Paddock was in the hotel since September 28.
Officials were also able to locate the female person of interest, Marilou Danley.
Police have shut down the south end of the strip to the public at this time to keep everyone safe.
The Red Cross is currently helping families locate their loved ones at this time.