Three children arrested in alleged threat incident in Laurel; Ten-year-old facing gun charge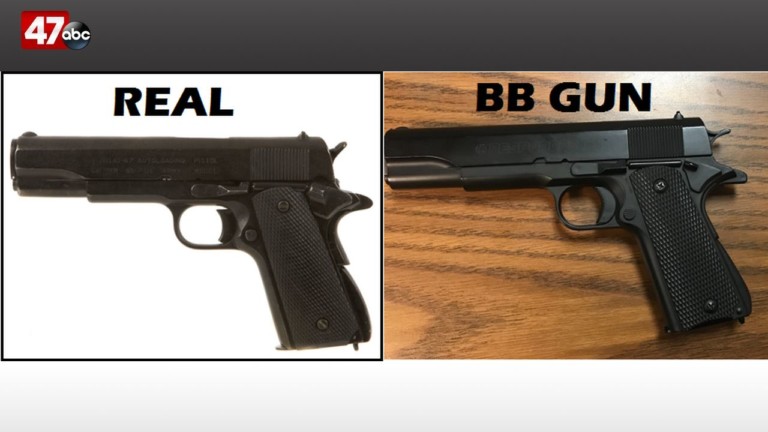 Three juveniles were arrested, after police say they threatened a woman with a gun, in Laurel.
The Laurel Police Department says on Tuesday, around 6:10 PM, officers responded to the area of Market Street and Railroad Avenue for a welfare check, in Laurel. Once on scene, police learned from a woman that she was reportedly threatened by three juveniles with a black handgun. When police found the kids, officers report that they fled from them on foot, but were ultimately caught.
According to the report, when first encountering the suspects, authorities discovered that one of the underage suspects, a 10-year-old, appeared to have a firearm tucked into his waistband with the butt of the gun exposed. Police say weapon was actually a black BB gun made to replicate a Colt style semi-automatic firearm.
All three suspects were charged with resistng arrest. Police say the suspect who was in possession of the firearm, was charged with aggravated menacing, terroristic threatening, possession of a concealed dangerous instrument,and resisting arrest. All three suspects were later released to their parents pending a hearing at Family Court.
The Laurel Police Department notes that pictured above on the left is a Colt Semi-Automatic .45 caliber handgun, and on the right is the BB gun taken off of the juvenile suspect.