Thousands make it out to 11th annual Trick or Treat Street event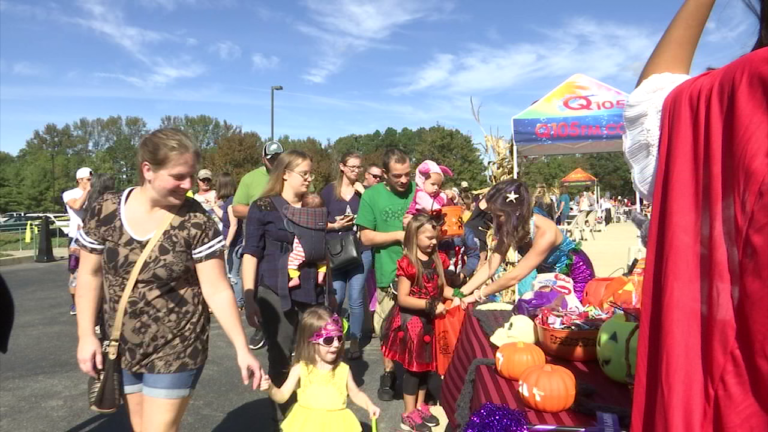 Thousands of families dressed up in their best Halloween costumes for the 11th annual Trick or Treat Street event at Perdue Stadium on Sunday.
The annual event was started by a local radio station's employee's to give parents a safe alternative to trick or treating on Halloween night.
The annual event is hosted by Froggy 99.9, KISS 95.9, Q105, Magic 98.9 in partnership with us here at 47 ABC. Coastal Comfort Heating & Air Conditioning, Easter Seals, Farmers Bank of Willards, Spicer Brothers Construction and Window World of Delmarva also participated in the event.
Hundreds of pounds of candy were given away to all kinds of characters at the event.
Many volunteers who helped out with the event, including our very own reporter, Lissette Nunez, said it felt good to give families a safer, and more affordable trick or treating option.
Lissette Nunez said, "I definitely think this is a more safe alternative because I mean it is during daytime and then sometimes kids go out there just knocking on random doors. You don't know what kind of candy people are giving, so, you know, this is a much more safer environment to go trick or treating."
The annual event typically attracts up to 5,000 people each year.