Smyrna PD car goes pink for a cause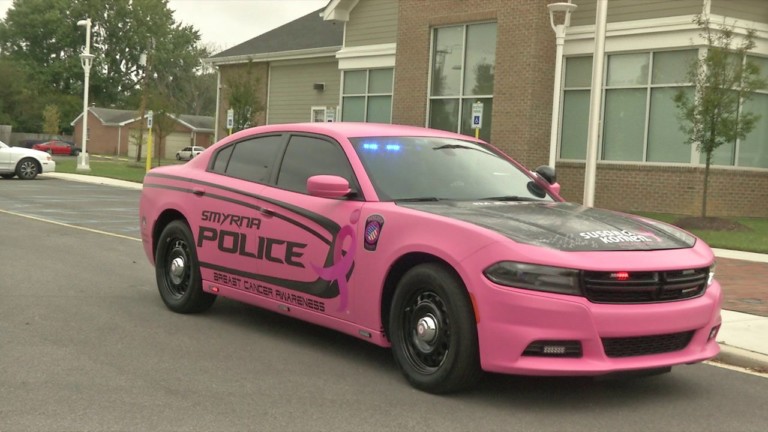 In Delaware, a police department is on a mission this month to spread an important message. The Smyrna Police Department has made a bold change to something they use everyday and it's all for a good cause.
The department has wrapped one of their patrol cars pink.
"Just from riding down the street, I get a lot of horns blown, thumbs up, people waving, smiling,' says Chief Norman Wood from the Smyrna Police Department.
The department has rolled the car out in honor of Breast Cancer Awareness Month.
"We wanted to do something that had an impact, that if somebody saw it down the street, maybe it would remind one more person to go get an examined," says Chief Wood.
47 ABC hopped in for a ride and we got to say it's quite the head turner.
On Tuesday, multiple residents stopped to snap pictures of the car and leave touching messages and words of inspiration to those who are battling the disease.
Local businesses have paired up with the department to help display the car and spread their message, but also raise money for the local Susan G. Komen chapter.
"If that saves a life, then we've done our job," says Chief Wood.
For a list of locations of where the car will be next click here.