Needed overhaul coming to Atlantic General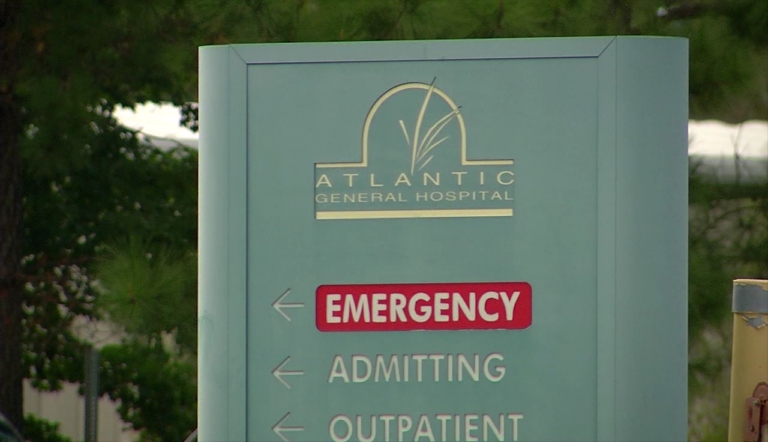 State of the art healthcare is on it's way to a new part of the Eastern Shore. Atlantic General Hospital in Berlin has announced that they'll be starting a multi-million dollar overhaul; calling it the, "hospital of the future."
Since it's opening in 1993, it's been stuck in time without much updating.
"This is all part of an overall $35 million in the health care resources in the community to make sure everything that's available, is available in the community," said Michael Franklin, CEO of Atlantic.
The new design for the 60-plus room care facility will feature a number of things to enhance a patients visit. New lighting, floors and smart beds in the rooms, which keep track of your vitals 24/7.
"We're really looking at having patient centered family care that's more home like, so people aren't as stressed, it's not as clinical, as industrial," says Sherry Whitt, the director of nursing.
For families of patients, they'll be enhancing privacy, something which was desperately needed.
"Our patients families will have a different place to come out, rest and relax and not be sitting in with the rest of the hospitals patients families," says Scott Rose, director of the ICU. "Designated just for that area, for consoling, taking care of the families, because they are a branch of our patients."
What they're most excited about is the upgraded nurses stations. They will allow for the nurses to be more spread out and closer to patients rooms, for prompt care.
"In the future, there wont be as many nurses to take care of as many patients, so we have to be ergonomically smart and to make sure that they can do the work," says Whitt.
Now, this update is not only brining comfort and safety for patients, it's also creating jobs for the region.
"As the community grows and as our services grow then we also continue to grow jobs," said Franklin.
Also in their plans for this $35 million expansion is a new cancer center, a womens health center, and upgrades to surgery facilities and the emergency room. Construction for the upgrades to impatient care will be complete by 2020.