Cancer survivor overcomes challenges one step at a time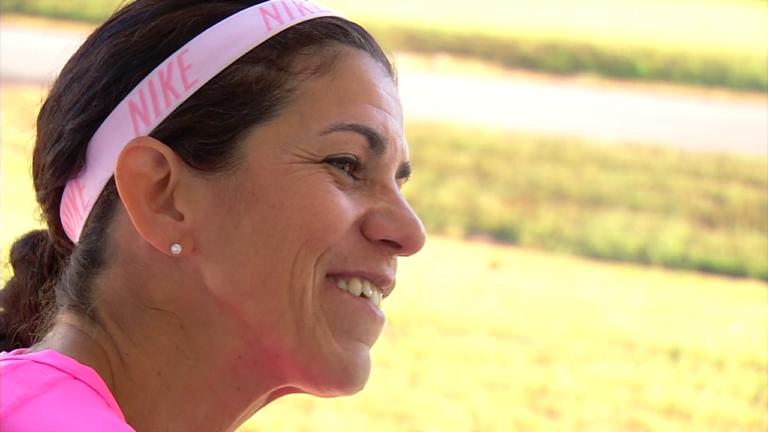 Heart pounding. Sneakers gracing the pavement. Sweat glimmering in the sun.
I'ts something 50-year-old Jackie Quibley can't live without.
"Freedom. It's a great stress reliever and it's just time to be by myself and think and clear my head and it's just a great experience it really is."
Everyday Jackie challenges herself to run faster, farther, better. But her life hasn't been as smooth as the pavement she now runs on.
At 34, Jackie was diagnosed with Stage 2 breast cancer.
"It was devastating. I had a five-year-old at home and a 12-year-old at home so it was difficult."
Eight rounds of radiation, chemotherapy and an lobectemy followed.
Through it all she fought, staying positive the best she could.
"There was no way I was going to let it beat me. I couldn't because I had two kids at home and a husband and I didn't want that to be the reason I wasn't here anymore," explains Jackie.
She overcame that hurdle and now uses that strength she found within to continue getting past every bump in the road.
"I knew if I could get through that I can get through anything, which put a lot of motivation in my life. My mindset is you can really do anything you can set your mind to."
Her next hurdle is completing a half-marathon in December.
"I don't want to walk one second I want to run the entire 13.1 miles so that's my goal. If I can do that I will be so happy."
And Jackie is just hoping her journey can inspire others that they too can do anything they set their minds to.
"If I can just help one person if this story helps one person and motivates them to go beyond their expectations then it's a win."