Town of Milton settles with woman over previous residential lot ordinance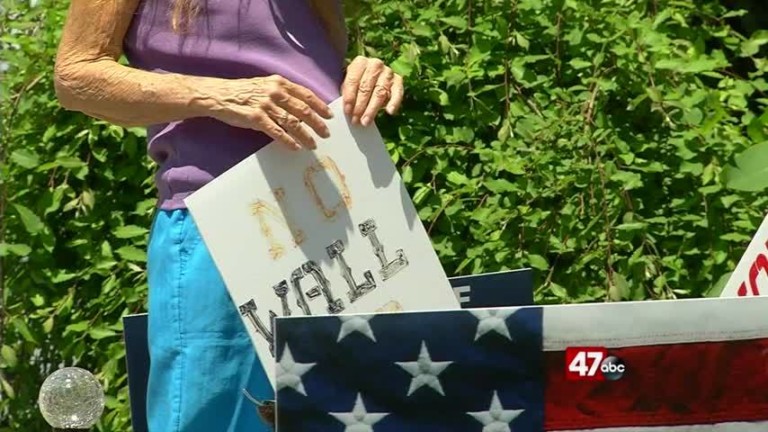 The town of Milton announced on Thursday that they have settled with a woman over their previous town ordinance on political signs.
Officials say that the settlement was made to prevent more time and legal costs and that it should not be taken as an admission of liability on the part of the town.
On May 15, the ACLU Foundation of Delaware filed a lawsuit against the town of Milton on behalf of a resident, Penny Nickerson. The ACLU challenged the town's sign ordinance as it relates to residential lots. The town believed that the laws followed the spirit and language of a recent Supreme Court decision which governed sign code language and so it defended itself against Nickerson's claims.
Ultimately, the parties discussed and agreed on changes in the language of the sign ordinance for signs on residential lots. On September 11, following reported receipt of advisory reports from the Milton Planning and Zoning Commission and a public hearing, the Mayor and Council of the town of Milton unanimously passed ordinances that revised the Town Code.
In general, officials say that the revisions eased the administration and promoted the residents and property owners ability to express their views through signs, while still serving the ordinances' purposes such as avoiding obstructed views, distracted drivers and tripping hazards.
Specifically, officials say that the ordinances cut categories of signs, including real estate signs, contractor signs, and announcement signs. Instead, a lot can display four temporary signs whenever without regard to content, as long as the signs follow size and area restrictions.
The town says that the restriction on signs judged offensive by Planning and Zoning Commission was changed to reflect the definition of obscenity from the Delaware Code. Finally, officials say that the changes let a sign owner substitute a non commercial message for any other non commercial or commercial message.