Talbot County officially turns purple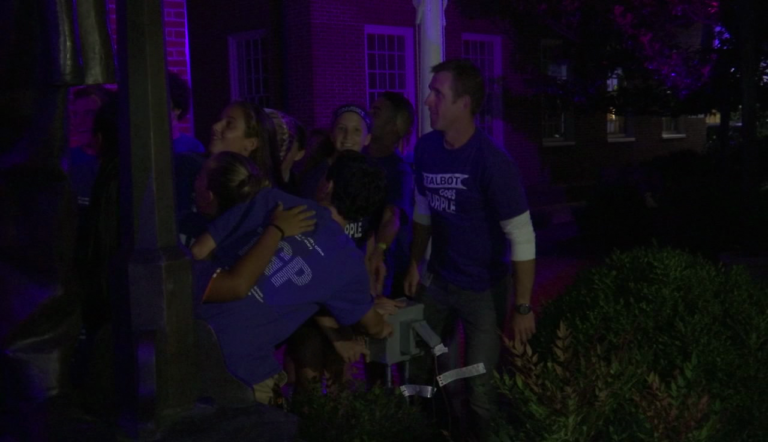 Talbot County officially went purple Monday night in Easton.
In front of hundreds of residents, event organizers lit the county courthouse purple in their ongoing fight against substance abuse.
Led by Sheriff Joe Gamble, the group is hoping to raise awareness for the battle by using purple lights around the city. With events, guest speaking appearances and educational experiences, they say they're hoping to preserve this generation.
Over 2,500 Maryland residents are expected to die from drug overdoses this year, and Gamble wants the lights to be a constant reminder of how to prevent it.
"The message is, I have given 200 talks in our county in two and a half years, 100 under Talbot Goes Purple. Parents. 90% of parents have no idea that the path of heroine goes through early drinking, early middle school, early high school, marijuana use, marijuana use that becomes daily. For many, someone introduces these kids to prescription pain meds," said Gamble.
Gamble also says that they waited to light the courthouse with the appearance of former NBA player turned motivational speaker, Chris Herren, Tuesday at Easton High School. The event starts at 7 p.m. and is open to the public.