Salisbury Zoo holds Give a Hoot event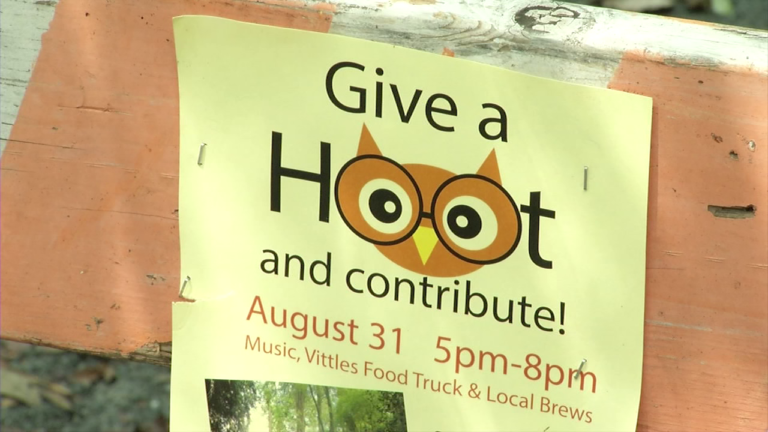 Give a hoot and contribute – that is the Salisbury Zoo's call to action for Wicomico County locals.
Earlier in August, a storm caused a large tree to collapse on the zoo's owl exhibit, completely destroying it in the process.
Thursday night, the zoo held a fundraiser to try and raise money to get the exhibit fully repaired, or perhaps to build a brand new owl exhibit.
Their goal is to have the owl exhibit back up and running by this fall.
Salisbury officials encouraged people to come out and enjoy all that Thursday's event had to offer.
The Zoo even stayed open later than normal for the event.
Andy Kitzrow, the Salisbury Deputy City Administrator, said, "It's going to be great weather this evening and it's free to everybody and again, you can come out to the zoo if you haven't been out in a while. It's a good time to come on out with friends and family, grab a drink, listen to some music and just enjoy the zoo at a different time of day."
The event lasted until 8pm Thursday.
If you couldn't make it out to Thursday's event, there is still a link where you can donate online. You can find that link here.