Local lawmakers respond to President's decision to end DACA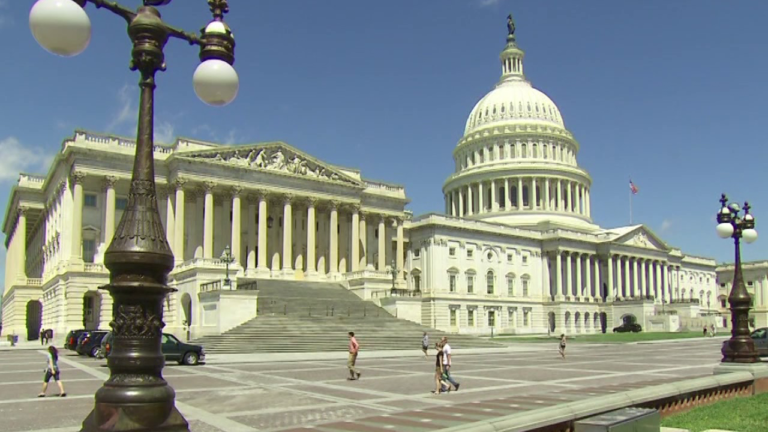 Delmarva lawmakers weigh in on President Trump's decision to rescind the Defered Action for Childhood Arrivals (DACA), on Tuesday.
On Tuesday, U.S. officials announced that President Trump has ended the policy known as DACA, which protected child immigrants brought to the United States and allowed them to request defered action on their immigration status, and seek work authorization for two-year periods.
U.S. Senator Ben Cardin (D-Md.) said in a statement released on Tuesday:
"America is a compassionate and diverse country that values hard work and community. The Trump Administration's order to rescind the Deferred Action for Childhood Arrivals (DACA) program inexplicably upends these American values and will rip apart the lives of 800,000 individuals – DREAMers – who for the most part have known no other home but the USA. Clearly written with little thought of the human consequences, this latest action by the Trump Administration will harm our economic and national security. It will break families and drive many underground, out of work and into poverty. "
In a statement released on Tuesday, U.S. Senator Tom Carper (D-Del.) said:
"In big cities and small towns across the United States, on college campuses or somewhere down Main Street, you'll find nearly one million young men and women studying, working or serving in our armed forces as Dreamers. These young men and women were brought to the U.S. as children by their parents, and they know no other home than the United States. The Deferred Action for Childhood Arrivals (DACA) program recognized the value of these upstanding immigrants, allowing them to come out of the shadows and fully contribute to their communities and our economy. They were able to do so without fear of deportation or detention, as long as they followed the rules. I've spoken with many of Delaware's Dreamers and I can say with confidence that they are some of the most impressive young people I've ever met.
President Trump's decision to turn his back on Dreamers is a short-sighted, self-inflicted wound on our communities and our economy. I urge him to reconsider this senseless and downright cruel decision. It's clear that many of my colleagues on both sides of the aisle know that this is the wrong thing to do, and it's up to us in Congress to do right by these young people."
In support of the President's decision, U.S. Representative Andy Harris (R- MD-01) released the following statement:
"I strongly support President Trump's decision to end the Deferred Action for Childhood Arrivals (DACA) policy. The Obama-era policy is a gross overreach of executive power and undermined the authority of the legislative branch. President Trump is returning that power to Congress."
Virginia Governor Terry McAuliffe (D-Va.) also weighed in on the the ending of the DACA program:
"President Trump's decision to rescind DACA is a heartless attack on 800,000 young people who were brought here by their parents at a young age. It will plunge families, communities, businesses, and schools into terrible uncertainty for no reason other than to keep a political promise to extremists on the far right-wing of his party. DREAMers are our friends, neighbors, co-workers, students, fellow taxpayers and the people who serve in the military to protect us. An attack on them is an attack on the fabric of our nation.
Today's decision will not make America great again – it will damage our economy, make us less safe and even further diminish our nation's standing as a leader on the world stage. As the Governor of a state where DREAMers make a significant contribution, I urge President Trump to reconsider this terrible decision and work with congress to pass real immigration reform that will bring these young people out of the shadows for good."