Living With Alzheimer's series kicks off on Alzheimer's learning day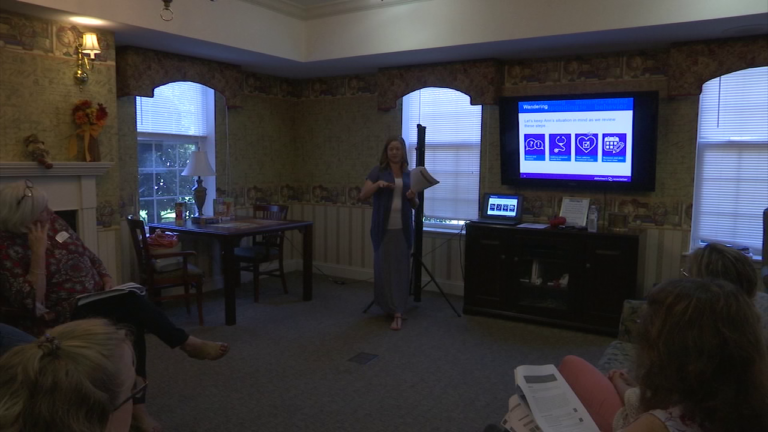 It is Alzheimer's learning day and an assisted living facility in Salisbury is taking steps to educate the public about the disease.
Thursday marked the first of a three part Alzheimer's series hosted by Lakeside at Mallard Landing.
The series was created to educate Salisbury locals on how to care for loved ones suffering from Alzheimer's.
Thursday's event taught people how to identify common triggers for behaviors associated with Alzheimer's. Some of the common behaviors that were listed were restlessness, distress, aggression and repetition.
At the event, attendants were taken through situations where someone with Alzheimer's was displaying one of those behaviors, and then attendants were shown how to properly respond to the specific behavior.
Jennifer Marvin, an Assistant Professor at Salisbury University, said it is critical to be educated when it comes to dealing with Alzheimer's. She said, "Education is very important um we have there's really not too many people in this world that have not known someone who has been touched by the disease so I think it's incredibly important to get education out there to everyone."
Lakeside at Mallard Landing is encouraging the public to come out to the other two parts of their Alzheimer's series.
You can learn more about the series on their Facebook page.
The hosts of Thursday's event want to remind the public that the Walk to End Alzheimer's will be taking place on November 4th and they are encouraging the public to go online and register your team.