Del. works to prevent substance exposure in babies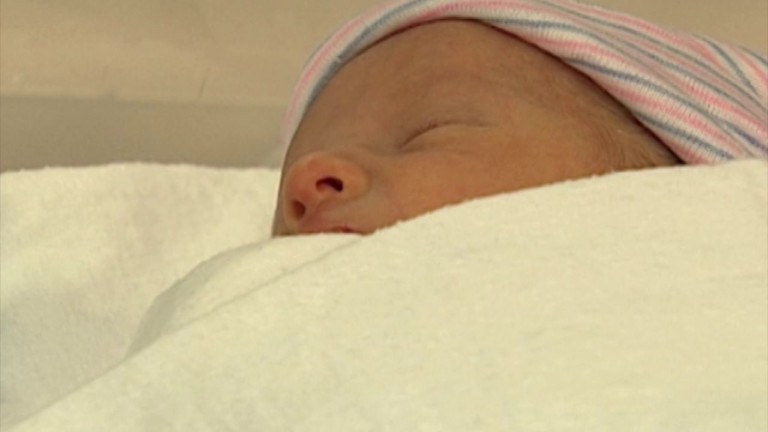 The nationwide addiction crisis does not discriminate amongst gender, race, and age. The State of Delaware recognizes this which is why they are taking additional steps to help a specific group that is also being affected by it, pregnant mothers and their infants.
"What we're seeing in Delaware and nationally is really the canary in the coal mine. I mean the babies are always a marker of what's going on in society,' says Dr. David Paul.
In the last few years Delaware health officials have seen a steady increase in babies exposed to substance abuse.
"Between 2015-2016 we saw those numbers go up from about 300 babies statewide to close to 350 babies in 2016," says Dr. Paul.
Those statistics have caused the state to spring into action. On Thursday, officials unveiled a multi- point plan to help expecting mothers and also infants battling with addiction, starting with educating doctors on the signs and symptoms they should look for and where to send people for help.
"So these OBGYNs know where to send these women for treatment for those substance abuse disorder if they are screened to have one," says Jennifer Donahue, from the Substance Exposed Infants Subcommittee.
Delaware also wants to give families the tools to continue recovery once they are discharged from the hospital.
"If an infant is born exposed to substance abuse our state is going to be developing a plan of safe care, which is a document that is going to identify the needs of an infant born exposed, as well as the needs of the mother, and the needs of the father of alternate caregiver and provide referrals and services for that family," says Donahue.
Health officials, say the stigma around maternal substance abuse prevents pregnant mothers from getting the help they need, but they do say treatment during pregnancy is possible and highly encouraged.
For more information on treatment and resources available in Delaware click here.