Crisfield woman charged after search reportedly finds heroin, cocaine & cell phones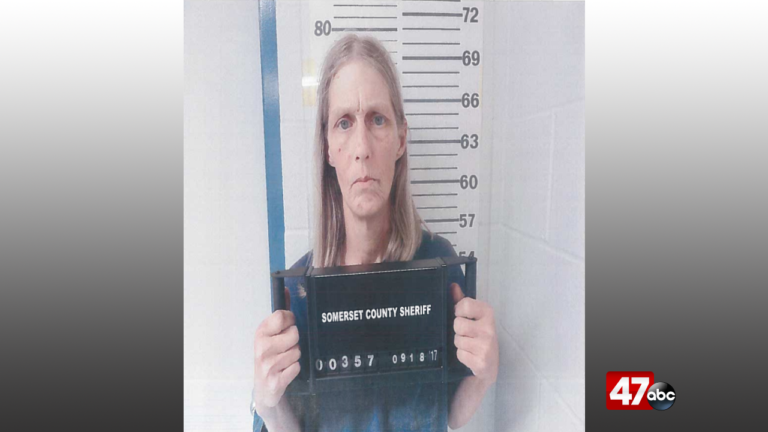 Deputies say that a Crisfield woman was arrested on Monday afternoon after a heroin investigation in Somerset County.
According to the Somerset County Sheriff's Office, at 2:30 PM on Monday afternoon, officials with the Somerset County Narcotics Task Force executed a search and seizure warrant at the home of 51-year-old Dorothy Kauffman on Myrtle Street in Crisfield.
Officials say that the investigation was the result of numerous citizen complaints, several controlled purchases of controlled dangerous substances and information from a recent heroin overdose that reportedly led back to this location.
Upon arrival, the target of the investigation, Dorothy Kauffman, was found in the back yard at the back door. Kauffman was arrested and her home was made safe by officials.
A search of the home allegedly found one smoking device containing crack/cocaine residue, one piece of paper with .2 grams of heroin, one straw with heroin residue, one envelope with crack/cocaine 1.4 grams, one plastic bag with .1 gram of crack/cocaine and three cell phones. A consent search of a Ford Ranger belonging to Kauffman reportedly found a controlled dangerous substance money ledger and one plastic bag with suspected heroin residue.
Deputies say that after searching the home, Kauffman was told her rights and she admitted to using the controlled dangerous substances as well as distributing them.
Kauffman was transported to the Somerset County Sheriff's Office where she was processed and charged. She was later taken before the District Court Commissioner where she was released on $20,000 unsecured bond.