Bark for Life event raises thousands for American Cancer Society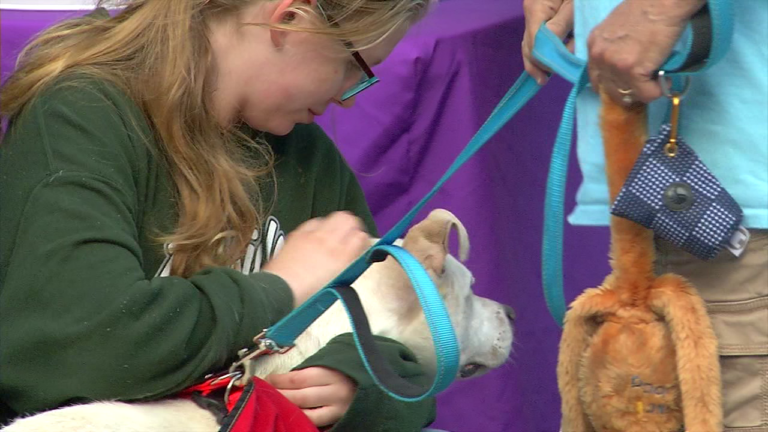 Pet parents and their dogs helped to raise money for the American Cancer Society at a Bark for Life event on Sunday. The event aimed to "take a bite out of cancer."
Sunday's fundraiser featured silent auctions, demonstrations, contests and games. Some of the silent auction items included gift baskets for both humans and canines, a photography session, as well as art work.
All of the money raised Sunday was donated to the American Cancer Society. Coordinators said they raised over $3,000 dollars.
Wicomico County's Bark for Life Event Organizer, Melanie Smith, said Sunday's event brought out more people than they've ever had before. She said it makes her feel hopeful for another upcoming event.
She said, "We do it once a year, and we like to do it around the same time as Relay for Life just to keep the attention. We certainly hope that everybody will continue the spirit and come out to Relay at Winter Place Park in two weeks."
Relay for Life is the signature fundraiser for American Cancer Society. We will bring you full coverage of that event in just a few weeks.