Wicomico County War Memorial continues to see more renovations take place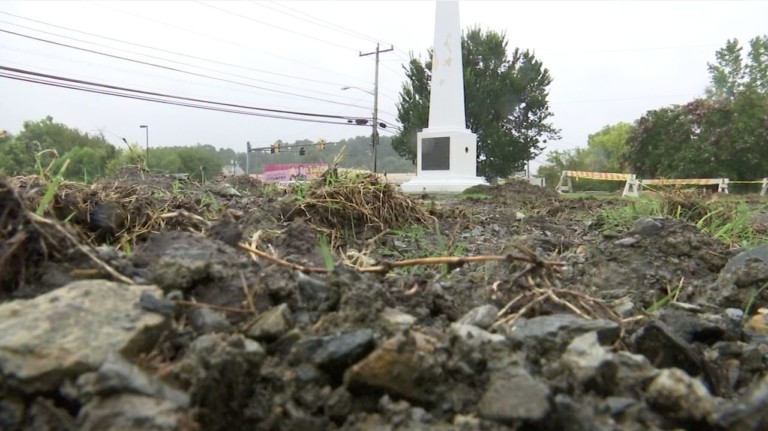 If you're driving down Route 13 near the intersection of Priscilla Street in Wicomico County, you may have seen some renovations taking place.
What you may not have not have realized is that this is all in an effort to restore the 1955 Wicomico County War Memorial.
This memorial is dedicated to the men and women who have served in the armed forces from Wicomico County.
The hands behind the work, Delmarva Veteran Builders. Their company focuses on hiring veterans, which makes these revitalization efforts hit that much closer to home.
It was built in 1955 and it's had several updates but there hasn't been any real major improvement or changes to the monument.
But now, they hope to change that.
One of the things they're trying to do is make the monument handicap accessible. They are also trying to widen the sidewalks.
One unique feature, a scroll that bears all the names of Wicomico County soldiers.
Vice President Lee Beauchamp tells 47 ABC they are now updating that scroll.
The demo phase is finally finished and the concrete sidewalks are up next.
This memorial is still a work in progress, but they hope the final product will leave a lasting impression.
We're told the renovations are all paid for through donations.
Delmarva Veteran Builders has already raised $20,000 and are hoping to raise another $45,000 in order to complete the project.
If you'd like to donate, you can go to their Go Fund Me Page here.