Severe Weather in Salisbury declared a Tornado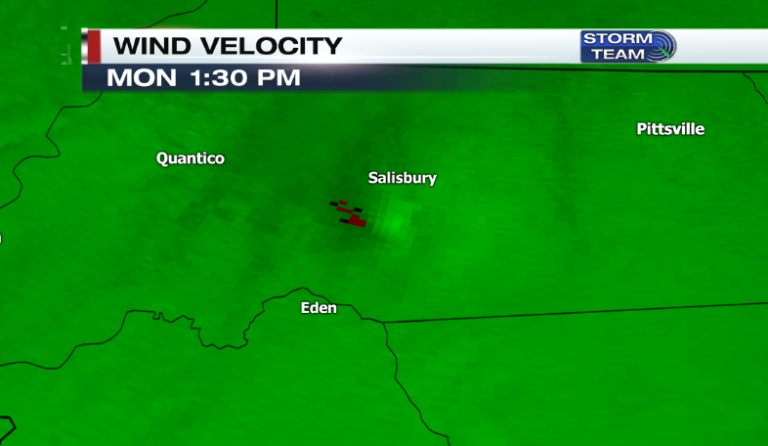 47 ABC spoke with an official from the National Weather Service who confirmed that Monday's weather event was an EF1 tornado with winds at 100-105 mph.
The National Weather Service (NWS) issued a Severe Thunderstorm Warning on Monday, August 8 at 1:37 PM for Central Wicomico County. Within the warning, there was a precaution to remain alert for a possible tornado. Soon after the warning there were reports of power lines down, cars flipped, and damage to structures.
The circulation within the storm developed quickly from what was an unorganized area of moderate to heavy rain, according to the NWS. There was also little to no lightning associated with the area of rain and the circulation was shallow.
The storm showed some signs of rotation but because it wasn't tight enough, a Tornado Warning was not issued. Although there was weak rotation, the tropical-like environment is likely what caused the spin up in Salisbury.
On Monday most of Delmarva was under a "Slight Risk" for Severe Thunderstorms. The main concerns within the "Slight Risk" area on Monday were damaging wind gusts, heavy rainfall, and frequent lightning, but an isolated tornado could not be ruled out.
It is important to stay weather aware anytime the local area is under a "Slight Risk" or higher.