Milton creates blue lines to support America's law enforcement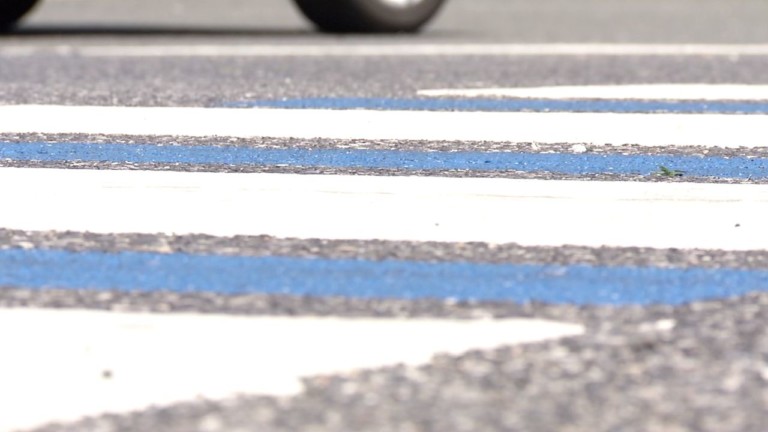 National Night Out is designed to bring communities and law enforcement officers together. And Milton isn't just hosting an event, they are actually taking it a step further.
At the crosswalks in front of the Milton Police Department, you may notice a pop of color. The blue lines represent the men in blue.
After seeing these lines painted on nationwide, Councilman Emory West decided it was time for Sussex County to be apart of this to support America's law enforcement.
They were able to work with Representative Steve Smyk and Town Manager Kristy Rogers to get this job done.
After receiving support from officials, the next step forward was getting permission from the state. All of the roads, Federal Street at Union and Front Street, are state roads. The permission of these blue lines had to be done through DelDOT.
And we are told these lines are doing much more than just representing the city of Milton.
Chief Robert Longo says, "This isn't just support for Milton police department, to me, this shows support for America's law enforcement officers."
Beyond representing law enforcement across the country, we are told it's also representing those who gave the ultimate sacrifice.
Milton is believed to be the first town in Sussex county to do this.