Mentorship blossoms into so much more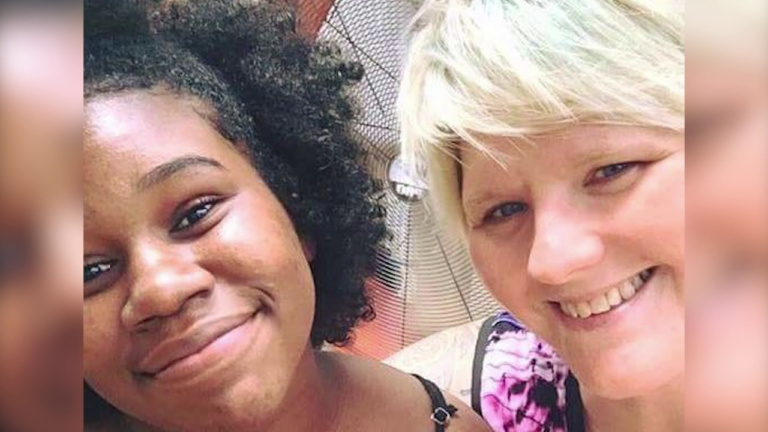 "She's like a second mother I would call her, she's just always there for me."
Heather Mahler and Nalijah Ewell aren't your average mentor-mentee duo. These two were paired up almost seven years ago through the Wicomico Mentoring Project.
But they never imagined the huge impact they would have on each others lives. Nalijah, now a senior at Parkside High School, says Heather came into her life during trying times.
"I didn't have a lot of friends at all, I just had one or two friends and my aunt was like 'I think you need a mentor' cause I didn't go outside the house, I didn't do nothing," explains Nalijah.
That's when Heather popped into her life and became someone she could depend on, someone who she could paint her nails with and so much more.
With Heather, Nalijah wasn't shy.
"We started with painting nails and doing girl things and now since she's grown we do things like go to movies, get pizza," explains Heather.
"She taught me a lot of stuff she helped me with college, where to go, how to apply for colleges and scholarships she just helps out a lot, a lot," says Nalijah.
Before long it wasn't just Heather who got the chance to see Nalijah's true self shine.
"She kind of helped me break out of my shell. I actually made a lot of new friends now in high school because I can introduce myself and you know have fun with them."
Mark Thompson, the coordinator for the Wicomico Mentoring Project, remembers how Nalijah shy she used to be.
"She didn't speak that much but when she had that connection with Heather, her mentor, they worked together they did things together. She encouraged her in school and now she's ready to graduate as a senior at Parkside High School and she's ready to take on the world."
But Nalijah isn't the only one breaking out of her shell.
For Heather, who doesn't have children of her own, having Nalijah around has changed her outlook on life.
"I tend to be a practical sort of career minded person. I'm driven I do my things in life and she gets me out of that and she has kept me young, kept me informed on pop culture. She gives me reasons to be able to go to concerts and skate parks and wax museums, you know, just to do stuff for fun," says Heather.
For both Nalijah and Heather now a relationship that started as just mentor and a mentee has blossomed into so much more.
A life without each other no longer a possibility.
"Even though I'm going to be 18 soon and she's not going to be my mentor, we're still going to hang out. It's not going to change at all I'm going to make sure it don't change at all."