12th Annual "Artists Paint Ocean City"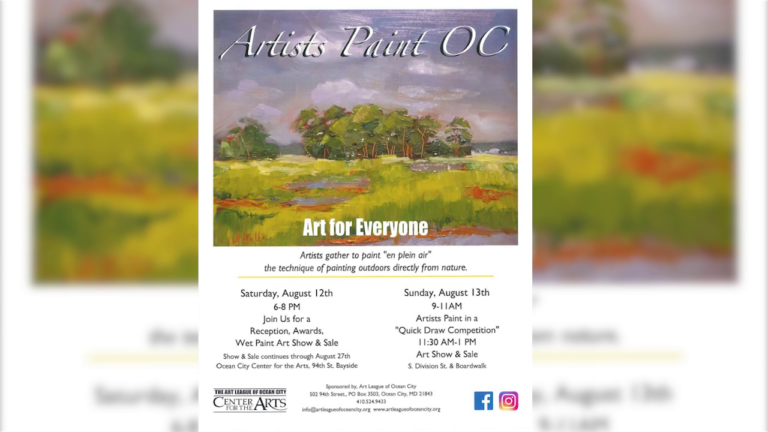 An annual event is drawing artists from across the country, six states to be exact, to paint the scenic views of Ocean City this week.
Rina Thaler, the executive director for the Art League of Ocean City, tells 47 ABC this is the "White Marlin Open of Painting" because it's a spectator sport.
Spectators can watch artists at work as they set up their easels along the Boardwalk, bayside and beaches.
Artists will take to the boardwalk, streets, harbors, bay and marshes to participate.
"En plein air" is a French expression that means "in the open air," used to describe the art of painting outdoors. Plein air events take place wherever the scenery is inspirational, artists congregate to paint it and watchers gather to see the painters make art right before their eyes.
The Quick Draw Painting Event will cap off the weekend as artists race to complete a painting in only two hours. Purchase their freshly painted works right from their easel.
Fifty artists will paint the picturesque spots of the Ocean City area Wednesday through Saturday, August 9 through 13. Then artists will gather at the Arts Center on Saturday to hang their best work and offer it for sale from 6 to 8 PM at a free reception open to the public.
The entries will be on display at the Arts Center through August 26.
For a complete list of events: click here.
Or head to the event's Facebook page: click here.